News story
Independent approval for undercover policing
Damian Green announces proposals for new legislation for undercover policing operations.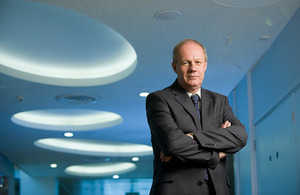 All long-term undercover policing operations will be independently authorised under government plans announced today.
Minister for Policing Damian Green unveiled the proposals for new secondary legislation at the Home Affairs Select Committee.
It means the Office for Surveillance Commissioners (OSC) will be notified at the start of all undercover police deployments – and must approve any lasting beyond 12 months.
The new legislation will also ensure the same long-term operations must be authorised internally by a chief constable.
Minister for Policing Damian Green said:
Undercover police operations are vital in the fight against terrorism and serious organised crime. However, covert powers must be used proportionately and only when necessary.

I announced today our intention to legislate to ensure an independent third party – the Office of Surveillance Commissioners – will provide enhanced judicial oversight of all undercover police deployments.

It means law enforcement agencies will need to notify the OSC at the outset of all undercover operations and get OSC approval for every deployment that lasts longer than 12 months.

We want the highest standards of professionalism and excellence in all aspects of policing.
The proposals follow Home Office work with the police to implement recommendations from the 2012 report into undercover policing by HM Inspectorate of Constabulary.
Published 18 June 2013