Increased risk of piracy in the Seychelles
There is an increased risk of piracy against leisure boats and yachts in waters around the Seychelles.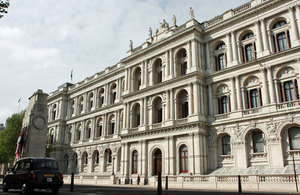 We advise against all leisure boating and yachting activities within the Seychelles Exclusive Economic Zone (EEZ) beyond twenty miles of the inner granitic islands due to an increased risk of piracy. Travel by air to these islands, and land based tourism is currently unaffected.
Piracy is a significant threat in the Gulf of Aden and the Indian Ocean and has occurred as far as 1000 nautical miles from the coast of Somalia.
Sailing vessels are particularly vulnerable to attack. All mariners intending to sail through high risk areas should consider the necessity of their travel and alternatives, such as transporting the vessel by yacht carrier.
For further information, see our Seychelles travel advice.
Published 1 October 2010