IN PICTURES: Royal Navy Photographic Competition 2010
The awards for the annual Royal Navy Photographic Competition, 'The Peregrine Trophy', took place at Mercedes-Benz World, Weybridge, Surrey, yesterday, Thursday 15 July 2010.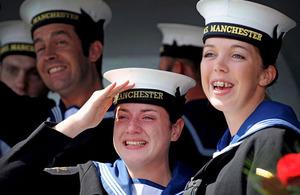 The awards recognise the diversity, talent and creative ability of Royal Navy photographers, highlighting the operational activities of the Service.
See more of the photographs from the competition in the Gallery at Related News.
The competition dates back to 1961 and is named after the HMS Peregrine Royal Naval Air Station in Sussex.
The primary purpose of the competition is to encourage the production of eye-catching images for naval public relations use.
It is open to all Royal Navy photographers, and this year has seen nearly 480 entries from all aspects of naval life ranging from the operational theatres of Afghanistan and our latest warships patrolling the oceans, to capturing people, places and events around the world, often in extraordinary circumstances.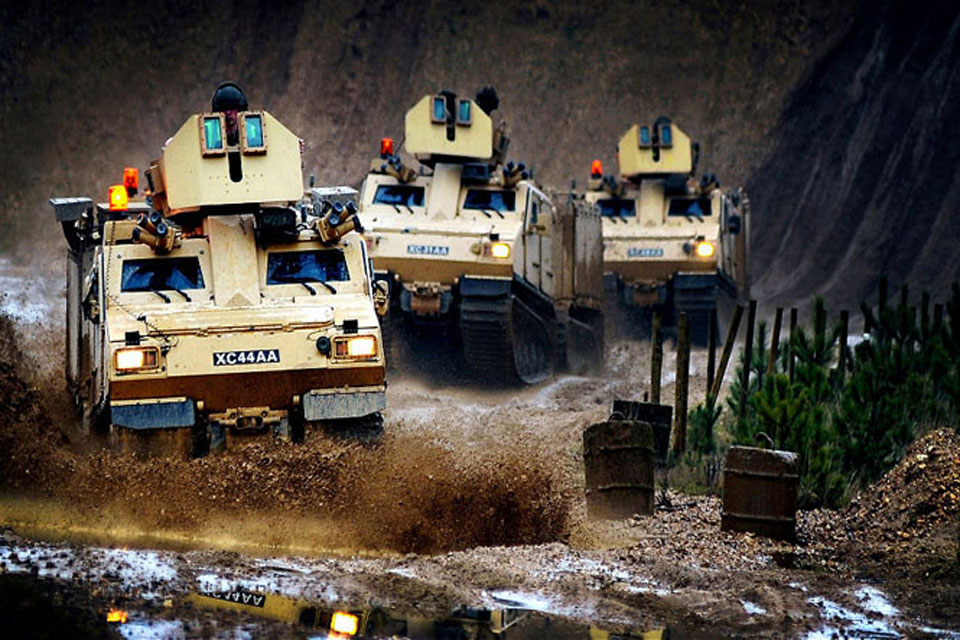 Captain Paul Porter, Head of Royal Navy Public Relations, said:
The Peregrine Trophy is a real showcase of talent both of the professionals of the Navy's photographic branch but also keen amateur photographers from across the Service.

The fact that the Royal Navy and Royal Marines are deployed on diverse operations all around the world has been highlighted in the entries this year. Both still and moving images have allowed us to tell our tale and the very best of those 'tales' have been captured in this year's competition.
The Peregrine Trophy runs annually and comprises 14 professional classes, a student award, and three amateur categories.
This year's winners are:
Peregrine Trophy, sponsored by BAE Systems: Fleet Regional Photographic Unit (East) [FRPU(E)]
Royal Navy Photographer of the Year 2009, sponsored by Calumet: Leading Airman (Photographer) Keith Morgan, FRPU(E)
The Commandant General Royal Marines Prize, sponsored by Veritek Global Ltd: Royal Marines Poole
Royal Navy Maritime Image Award, sponsored by Noritsu UK Ltd: Leading Airman (Photographer) Steve Johncock, FRPU (West)
The Digital Imaging Award, sponsored by Medialogix Ltd: Petty Officer Airman (Photographer) Jonathan Hamlet, HMS Ark Royal
Open Category Award, sponsored by Veritek Ltd: Leading Airman (Photographer) Bernie Henesy, HMS Ocean
Maritime Fixed Wing Award, sponsored by Canon UK Ltd: Petty Officer Airman (Photographer) Jonathan Hamlet, HMS Ark Royal
The Royal Navy Life Without Limits Award, sponsored by Fuji Film Ltd: Leading Airman (Photographer) Gregg Macready, HMS Ark Royal
Royal Navy Maritime Air Prize, sponsored by AgustaWestland: Leading Airman (Photographer) Dave Bunting, Royal Naval Air Station Yeovilton
The Award for best Sporting Image, sponsored by Canon UK Ltd: Petty Officer Airman (Photographer) Tam McDonald, Royal Marines Poole
Student Award, sponsored by AgustaWestland: Leading Airman (Photographer) Claire Jones, FRPU(E)
The Navy News Award, sponsored by Navy News: Petty Officer Airman (Photographer) Dave Husbands, 3 Commando Brigade
The Media Operations Award, sponsored by Nikon UK Ltd: Leading Airman (Photographer) Alex Cave, FRPU(E)
Royal Navy Video Award, sponsored by CTN: Petty Officer Airman (Photographer) Sean Clee, FRPU(E) Mobile News Team
Royal Navy Rushes Award, sponsored by Altered Images: Petty Officer Airman (Photographer) Mez Merrill, Directorate of Media and Communication
The Royal Navy Amateur Photographer of the Year 2010, sponsored by Lockheed Martin: Commander David Burns, Commander United Kingdom Amphibious Forces
The Royal Navy Amateur Maritime Award, sponsored by Lockheed Martin: Able Seaman Lamb, HMS Ark Royal
The Royal Navy Amateur Open Category, sponsored by Lockheed Martin: Chief Petty Officer Davidson, HMS Portland
Published 16 July 2010