IN PICTURES: RAF Photographic Competition 2012
The Royal Air Force has celebrated the production of some of its finest imagery for the annual photographic competition, culminating in an awards ceremony at the historic Royal Air Force Club in London on Tuesday 16 October.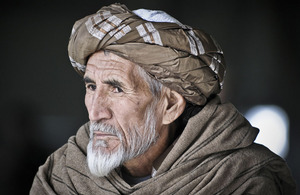 The competition has run for 23 years and still serves to recognise the skills and highly technical competence of Royal Air Force photographers, both Service and civilian.
Competition categories ranged from operational profiles and current military equipment to sporting activities. From the impressive entry of over 800 images, winners were selected in 12 different categories.
Chief of the Air Staff, Air Chief Marshal Sir Stephen Dalton, presented the winners with their awards and prizes during the celebration at the RAF Club.
He said:
The competition entries this year are once again of the highest quality and showcase not only the professional abilities of our Royal Air Force photographers but also the tremendous diversity and agility of our people and equipment.
These dynamic images reflect the extensive breadth of Service life, the critical contribution that our personnel are making to global operations, and the unique year of celebrations for Her Majesty The Queen's Diamond Jubilee as well as the 2012 London Olympic and Paralympic Games.
Three independent judges, Len Dance, Alex Mead and Geoff Mayor, with in excess of 100 years' pictorial experience between them, wrestled to agree on the winning images in the 12 categories in this year's photographic competition.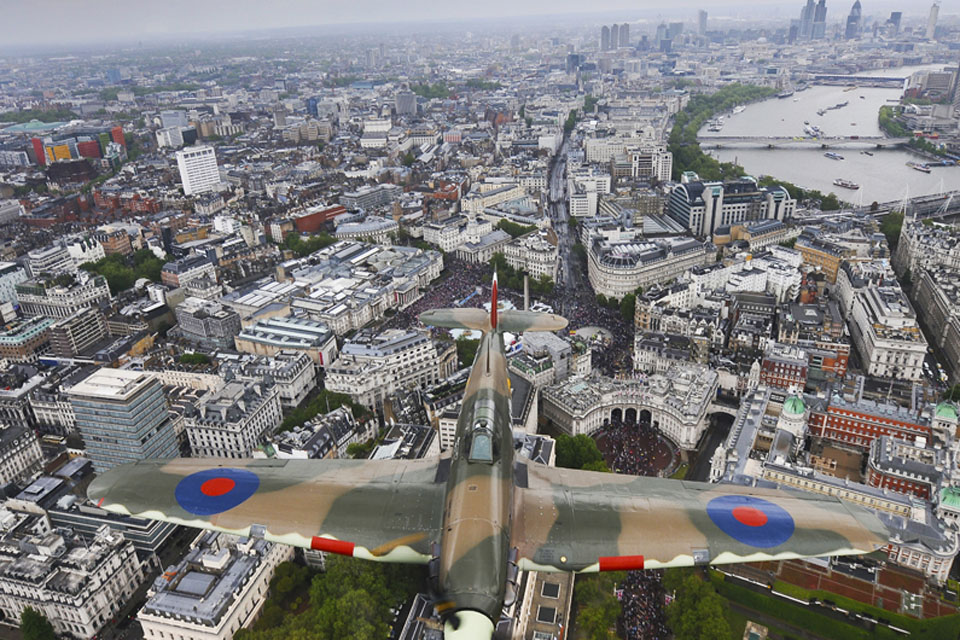 Len Dance said:
I have worked with imagery my entire career, and I was honoured to be invited to judge this year's competition. The quality and technical skills demonstrated through these entries is absolutely fantastic.
The 2012 RAF Photographer of the Year is Corporal Mike Jones from RAF Marham. His portfolio of four images shows the diversity of tasks undertaken by RAF personnel, from operations to ceremonial, modern equipment to heritage, but particularly captivating is his image 'Afghan Elder'.
On learning of his award, Corporal Jones relived the moment he took the picture:
The picture was taken on New Year's Day at Kandahar during an open day for local Afghans living close to the airfield to visit us at work.
At the open day the RAF had provided a Tornado GR4 and the crew were busy talking to a lot of excited kids and local people. I saw the man sitting alone to one side by the hangar door, just watching things going on.
The conditions were perfect. As the hangar door opened there was a flood of natural light falling on him. It is a very natural shot. It is a striking picture that I am proud of.
All were unanimous in their appreciation of the very high standard, quality and diversity of work produced by both the Service and civilian photographers.
The winners this year are:
Category A - Photographic Section Portfolio - Sponsored by Canon UK 1st - RAF Marham
2nd - RAF Leuchars
3rd - RAF Coningsby
Highly Commended - Joint Air Delivery Test and Evaluation Unit, RAF Brize Norton
Category B - Technical/Engineering - Sponsored by Color Confidence
1st - Senior Aircraftman Graham Taylor, RAF Coningsby
2nd - Senior Aircraftman Chris Hill, RAF Marham
3rd - Senior Aircraftman Richard Dudley, RAF Leuchars
Highly Commended - Mr Gordon Elias, RAF Cranwell
Category C - The RAF Operational Experience - Sponsored by Nikon UK
1st - Corporal Paul Oldfield, RAF Valley
2nd - Corporal Andy Benson, Armed Forces Careers Office Liverpool, now Reconnaisance Intelligence & Geographic Centre (Northern Ireland)
3rd - Senior Aircraftman Chris Hill, RAF Marham
Highly Commended - Senior Aircraftman Axford, RAF Benson
Category D - RAF Equipment - Sponsored by Color Confidence
1st - Senior Aircraftman Graham Taylor, RAF Coningsby
2nd - Mr Ian Forshaw, RAF Shawbury
3rd - Corporal Mike Jones, RAF Marham
Highly Commended - Corporal Mike Jones, RAF Marham
Highly Commended - Senior Aircraftman Daniel Herrick, RAF Coningsby
Category E - Sports - Sponsored by the RAF Sports Board
1st - Mr Gordon Elias, RAF Cranwell
2nd - Senior Aircraftman Ash Reynolds, RAF Leuchars
3rd - Sergeant Richard Beattie, RAF Benson
Highly Commended - Corporal Paul Oldfield, RAF Valley
Category F - Portrait - Sponsored by Ede & Ravenscroft
1st - Sergeant Richard Beattie, RAF Benson
2nd - Senior Aircraftman Andy Masson, RAF Marham
3rd - Senior Aircraftman Ben Stevenson, RAF Waddington
Highly Commended - Acting Corporal Ben Lees, HQ Air Command
Category G - Open Video Category - Sponsored by Impact Image
1st - Senior Aircraftman Neil Chapman, RAF Northolt
2nd - Corporal Andy Homes, RAF Marham
Category H - Mallett RAF Student - Sponsored by Fuji UK
1st - Senior Aircraftwoman Gemma Nagi, RAF Lossiemouth
2nd - Senior Aircraftman Connor Payne, RAF Lossiemouth
3rd - Senior Aircraftwoman Victoria Eden, RAF Leeming
Category I - Best Amateur Military - Sponsored by Jessops
1st - Senior Aircraftman Tim Laurence, 93 Expeditionary Armament Squadron, RAF Marham
2nd - Flying Officer Peacock, RAF Volunteer Reserve (Training), RAF Cranwell
3rd - Squadron Leader Trevena , Air Training Corps HQ, Thames Valley Wing
Highly Commended - Senior Aircraftman Tim Laurence, 93 Expeditionary Armament Squadron, RAF Marham
Category J - Best Air Training Corps (ATC) & Combined Cadet Force Image - Sponsored by Veritek Ltd
1st - Cadet Sergeant Jack Whitfield, 308 (Colchester) Squadron ATC
2nd - Cadet Corporal Jack Skedge, 2187 (Canvey Island) Squadron ATC
3rd - Cadet Sergeant Jack Whitfield, 308 (Colchester) Squadron ATC
Category K - PR Photograph of the Year - Sponsored by Calumet
Senior Aircraftman Andy Masson, RAF Marham
Category L - RAF Photographer of the Year - Sponsored by Calumet
Corporal Mike Jones, RAF Marham
Published 17 October 2012