IN PICTURES: RAF honours its best photographers
The finest photographers in the Royal Air Force gathered in London yesterday to find out who had won the top awards in this year's photographic competition.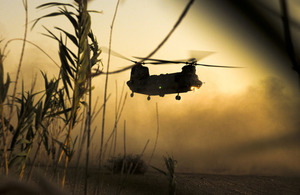 Held at the RAF Club in Piccadilly, the 21st annual RAF Photographic Awards ceremony paid tribute to the skills and creativity which are regularly put into action by RAF photographers.
More than 900 entries were received for the 11 categories in this year's competition which was judged by Mr Matt Beard, Professional Sales Manager of Canon UK Ltd, Mr Bob Hayes, Director of Impact Image Ltd, and Flight Lieutenant Steve Whitehouse, an instructor at the Defence College of Aeronautical Engineering, RAF Cranwell.
See Related News for more images from the RAF Photographic Competition 2010.
Flt Lt Whitehouse said:
I'm an ex-photographer myself which is why I was asked to be one of the judges, and for me I was looking for someone with an artistic eye. It's about composition, the use of light and the creative side of things.

It's a combination of things, the picture's got to tell a story, it's got to be well put together, composed and lit, and it's just nice to know that there are photographers out there who are practising that art, because I think it is an art.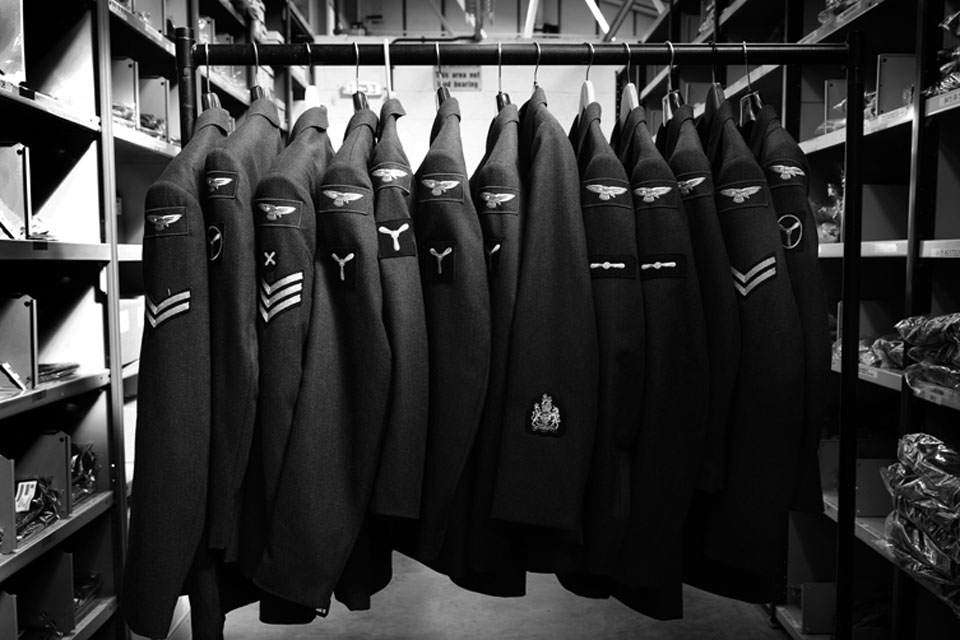 The winners included Senior Aircraftman (SAC) James Stier, from 606 (Chiltern) Squadron at RAF Benson, who scooped first place in the RAF Experience category for his image depicting aircrew training on Exercise Merlin Vortex in preparation for deployment to Afghanistan.
SAC Stier also won the PR Image of the Year for the same photograph.
SAC Dave Turnbull from the Joint Air Delivery Test and Evaluation Unit won first place in the RAF Equipment category with his image of nine Harrier GR9s taking part in a flypast to mark the creation of Number 4 (Reserve) Squadron at RAF Wittering.
In the Sports category, Matt Stevenson from RAF Cranwell was awarded first place for his image of a young officer cadet swimming effortlessly through some clear water.
Mr Stevenson said:
He had just dived into the water and my intention was to actually take a photo of him diving in, but this was the image that jumped out at me. There's no splash in it and he's just gliding through the water and you can see the Royal Air Force roundel clearly.
On receiving the award for his picture he added:
It feels fantastic! That's the only way I can sum it up. I'm overwhelmed.
The Mallet Student Trophy was collected by Senior Aircraftwoman Rimmer for her collection of images. First place in the Amateur Military category was awarded to Flight Lieutenant Marshall from the Joint Air Delivery Test and Evaluation Unit.
In the Portrait category, SAC Andy Seaward from RAF Coningsby won first place for his image showing Corporal Chris Brookes of the Royal Air Force Regiment taking the weight off his feet for a few moments' rest whilst on operations in Helmand province, Afghanistan. SAC Seaward said:
Obviously, you go out to somewhere like that and work hard and then to be thanked for it when you come back home by someone of that stature is a great experience.

I feel very glad to have won it. I worked hard and it's paid off.
Winner of the prestigious Photographer of the Year Award was Corporal Andy Masson from RAF Odiham who entered several different images into the competition.
Although very pleased about winning the title, he already has his sights set even higher. He said:
It feels good that the top brass are interested in what we do, it's always good to get some praise from up high. I enter every year and maybe next year I'll get the top award for PR Image of the Year.

That category is seen as the best of the best, because every image entered into the competition is entered into that category, so it's the best one to win.
The Mobile News Team at Headquarters Air Command picked up the award for Best Section Portfolio. SAC Stevens from RAF Waddington was awarded first place in the Technical and Engineering category and Cadet Warrant Officer Liz Tunley of 2313 (The Chalfonts) Squadron won out in the Air Training Corps and Combined Cadet Force category.
Chief of the Air Staff, Air Chief Marshal Sir Stephen Dalton, handed out the prizes to the lucky winners and was impressed with this year's entries. He said:
As you look around the images, you can see the quality is absolutely first class. The variety of the subjects are also really great inspirations showing what we are and what we're doing in the Air Force today.

What's also great to see is that the quality of these images shows the technical professionalism of the photographers who have taken them.
Published 13 October 2010