IN PICTURES: Military dogs at work in Helmand
Lance Corporal Sophie Mitchell, aged 27, and Private Kathleen Griffiths, 21, are working with search dogs Flake and Trough, and protection dog…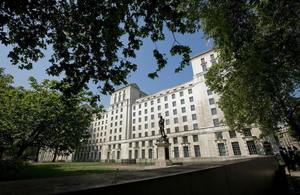 Lance Corporal Sophie Mitchell, aged 27, and Private Kathleen Griffiths, 21, are working with search dogs Flake and Trough, and protection dog Vinco at Main Operating Base Price. Their job involves them providing vital protection to the UK, International Security assistance Force (ISAF) and Afghan troops who operate in the Nahr-e Saraj area of Helmand province.
While Pte Griffiths keeps watch over the area with protection dog Vinco, a five-year-old German Shepherd, LCpl Mitchell handles search dogs Fluke and Trough - both three-year-old spaniels, as they search trucks and cars looking to gain access to the base.
While both handlers and Fluke have been in Afghanistan for about a month. Vinco has a bit more experience having been in Afghanistan for a year already.
Pte Griffiths said:
The relationship you build up with the dogs is fantastic. It's like having a best friend working alongside you 24/7, and you'll do anything to keep that dog safe.
Both soldiers have recently become dog handlers; LCpl Mitchell transferred to the Royal Army Veterinary Corps from being an Army clerk last year, and Pte Griffiths joined the Army last February, completing her basic training in time to start training with her unit for Afghanistan.
Both handlers are based in Aldershot with 101 Military Working Dogs Squadron, and this is the first time they have worked together.
Pte Griffiths said:
Working with the other handlers is really good, because you're working alongside somebody that has the same interests as you, and you've got something in common.
Throughout their tour in Afghanistan the highly trained dogs and their handlers will carry out a variety of tasks including providing security at the main British operating bases, searching vehicles at checkpoints, and going out on partnered patrols with the Afghan National Security Forces to search for weapons, ammunitions and explosives.
Published 11 April 2012