IN PICTURES: British soldiers fight Taliban in two-day battle
A ferocious two-day-long battle between the Taliban and British troops with their Afghan police partners has taken place following a dawn airborne raid to destroy insurgent improvised explosive devices.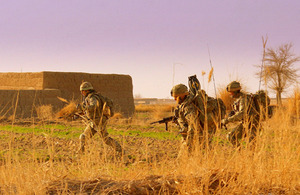 Operation ZAMARY TAKHTA, or 'Lion's Rage', was launched to clear the Pupalzay area of Lashkar Gah district in Helmand province of the deadly bombs which can indiscriminately maim and kill ISAF and Afghan forces as well as local civilians.
The force, made up of soldiers from the Queen's Royal Hussars (QRH), 1st Battalion The Princess of Wales's Royal Regiment (1 PWRR) and Afghan Uniform Police, was flown by helicopter into the village of Pupalzay, to the east of the city of Lashkar Gah, to protect a Royal Engineers bomb disposal team who located and destroyed seven IEDs - an IED layer was also detained.
Soon after the mission started though the UK and Afghan forces encountered strong resistance from insurgents and the operation turned into a ferocious battle.
See the gallery for more pictures from the operation.
Corporal Gavin Roberts, QRH, said:
Pretty quickly it became evident that the insurgents were going to put up a strong fight. Following our dawn insertion into the village the women and children began to flee, so the place was left eerily quiet and we sensed we were being watched.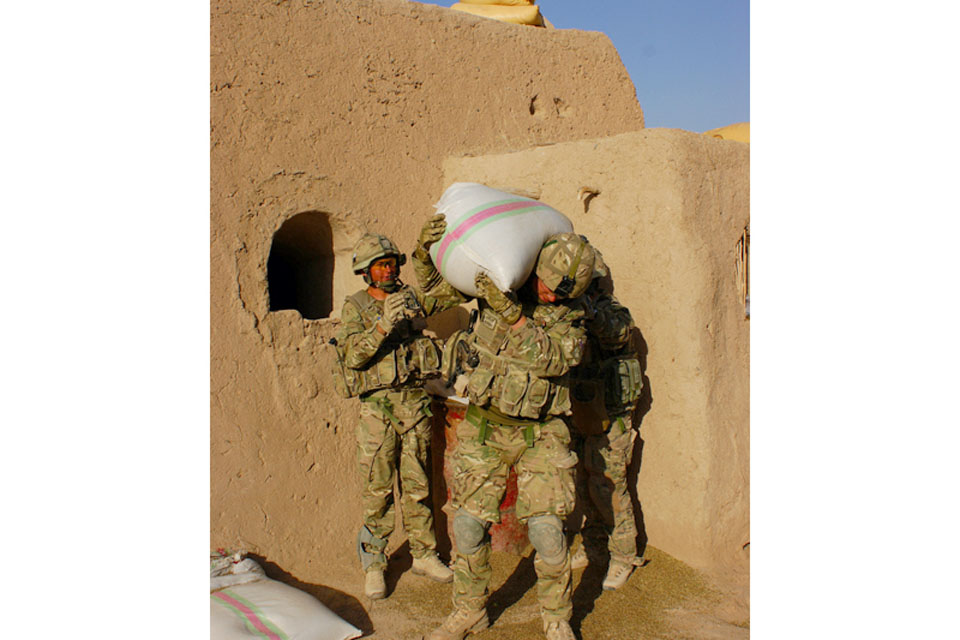 QRH Trooper Daniel Ghundoo said:
The ground shook as the engineers blew bomb after bomb. Suddenly, a burst of automatic gunfire whipped and cracked overhead and all around, kicking up the dust and tearing the bark off trees. The battle had begun.
The soldiers fought until night fell, before withdrawing under the cover of darkness and a flaming smoke screen laid down by artillery guns. But the next day fighting intensified.
Lieutenant Harry Mossop said:
It was early in the morning and we had moved into the villagers' compound to get 'eyes on' the likely enemy positions. Suddenly the air around us erupted with the crack of gunfire and the ground shook as the enemy fired grenades at our position.
The company continued to engage the insurgents intermittently throughout the day as they defended the counter-IED team.
The 1 PWRR platoon also seized over half-a-tonne of cannabis seeds from the compound they had occupied.
Before sunset the British troops and Afghan police withdrew to their base and extracted from the area along a deep irrigation ditch, waist-deep in muddy water, while covering fire was provided by snipers and a Jackal armoured vehicle equipped with a .50-calibre heavy machine gun.
Captain Jerry Kearse of the QRH said the operation had been a success:
We wanted to strike at the heart of the insurgency here, and this operation certainly gave them a bloody nose.
Published 9 February 2012