IN PICTURES: Best of Army photography honoured at awards
Outstanding photography from Afghanistan and Army life has been recognised at the annual Army Photographic Competition.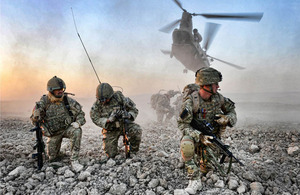 Army photographers deploy as soldiers with rifle and camera, taking the same risks as other infantrymen but also giving the public a unique, up-close view of the realities of conflict.
Away from operations they capture the day-to-day and the high points of Army life, from parades to sporting achievements.
Winning entries on display at the prize-giving event included amateur and professional categories for Best Operational Image, Best Portrait and Best Sport/Adventure Training Image.
The winning multimedia entry demonstrated the risks these soldiers take to bring back images from the front line - showing the moment a patrol comes under fire, captured by one photographer as both a still and on film.
See a selection of the winning images in the photo gallery at Related News.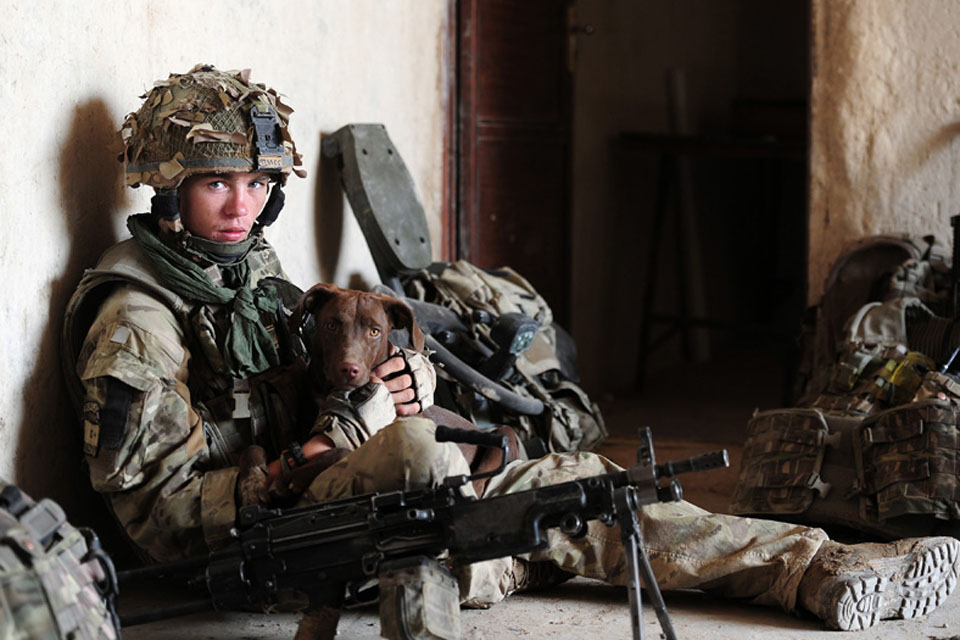 Defence Minister Gerald Howarth and Major General Gerald Berragan handed out prizes at the Imperial War Museum, which holds an archive of Army photographs from the Second World War to the present day.
Mr Howarth said:
These photographs not only show the professionalism of our soldiers on operations, they also demonstrate the breadth of opportunity the Army provides.

From sporting excellence to the photographers themselves, these images are testament that today's Army is about much more than simply front line fighting.
This year marks the 70th anniversary of the formation of the Army Film and Photographic Unit, formed in the Second World War to tell the story from the front line for the public back home.
Today the equipment has moved on but the work is still as vital, providing images every day to show the work of the Army on operations and at home.
Prize-winning photographer, Sergeant Rupert Frere, said:
We move from place to place living, fighting and sharing stories with a multitude of servicemen and women. Not only do we take photographs of these amazing people's lives for media purposes, we also document their lives in history.

Not many young soldiers I have photographed realise that maybe one day their great-grandchildren will be looking at a picture of them in a history book.
Chief of the General Staff, General Sir Peter Wall, said:
The Army's photographers deserve today's recognition for their achievements. Their vivid images bring the realities of the Army to life, from the heat and dust of Afghanistan to the private joy of homecoming. These are great images that resonate with the public, and help us foster better understanding and support for our troops.
Categories and winners in the 2011 Army Photographic Competition are:
Army Multimedia - Sergeant Rupert Frere
Army Professional Operational Video - Sergeant Russ Nolan
Army Professional Non-operational Video - Corporal Tom Robinson
Army Amateur Portrait Image - Captain Matthew Green-Armitage
Army Amateur Sport/Adventure Training Image - Colonel Simon Jordan
Army Amateur Operational Image - Warrant Officer Class 2 Gary Ranu
Army Professional Portrait Image - Sergeant Alison Baskerville
Army Professional Sport/Adventure Training Image - Corporal Wes Calder
Army Professional Operational Image - Sergeant Alison Baskerville
Best Overall Image - Sergeant Rupert Frere
Amateur Photographer of the Year (Portfolio) - Captain Dave Scammell
Army Professional Photographer of the Year (Portfolio) - Sergeant Rupert Frere
Published 26 October 2011