IN PICTURES: Armed Forces Day 2012
People united across Britain to support Armed Forces Day over the weekend reports Lorraine McBride.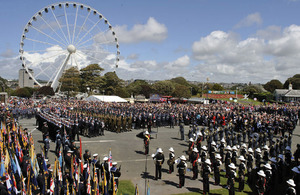 People came in their thousands for the fourth annual Armed Forces Day National Event, held in Plymouth this year, to join in the celebrations and show their support for the men and women of the Royal Navy, Army and Royal Air Force.
See the gallery at Related Links for more pictures from Armed Forces Day.
Across the UK, communities got involved and held local events. At the flagship event in Plymouth, the Lord Mayor Councillor Peter Brookshaw promised a first class programme of entertainment and didn't disappoint.
Prime Minister David Cameron arrived in Plymouth to lend support and chat to troops at the Armed Forces Day National Event as did the First Sea Lord. The Earl of Wessex also attended and addressed groups of serving personnel, veterans and cadets and played a key role in the Armed Forces parade on Plymouth Hoe, taking the salute.
Other highlights ranged from a drumhead service, a Dakota and Spitfire from the Battle of Britain Memorial Flight and a display by the Red Arrows and an RAF Typhoon to a steam past by Royal Navy ships in Plymouth Sound in an apt tribute in the home of military maritime history, tradition and support.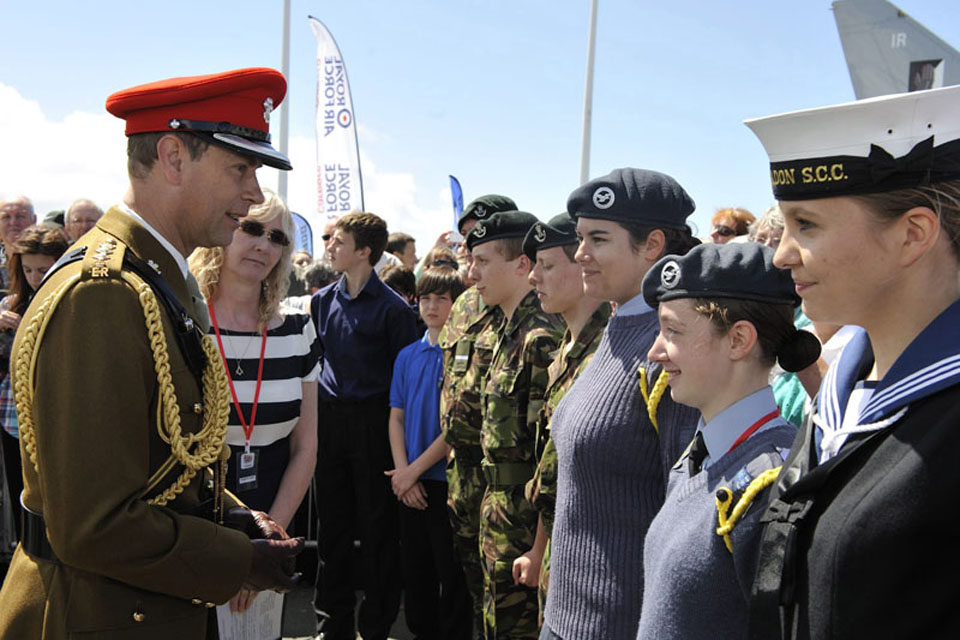 Many more events up and down Great Britain in support of Armed Forces Day appealed to all generations from grandparents to even the youngest grandchild.
Iraq veteran Corporal Johnson Beharry, the country's youngest Victoria Cross holder, carried the Olympic Flame at the National Memorial Arboretum in Staffordshire.
Organisers were challenged to use their imagination to dream up new and novel events to mark the weekend, ranging from formal veterans parades to village fetes and dinner-dances, while one village has even laid on a snail race in past years.
Celebrities pledged their support ahead of 30 June, including tennis star Andy Murray, footballer David Beckham, entertainer Dame Vera Lynn and actor Hugh Grant. Other celebrity supporters include Rebecca Adlington, Richard Branson, Christine Bleakley, John Barrowman, Kym Marsh, Jenson Button, Bruce Forsyth, Barbara Windsor and Lorraine Kelly.
Sport played a major part in promoting the event. At Wimbledon the tennis crowds applauded the efforts of the Armed Forces and rose as one to give a standing ovation.
In a sign of the times, the MOD capitalised on social media to promote Armed Forces Day. More than one million Facebook followers (1,098,709) signed up to 'like' the page on the popular social networking site, with another 13,819 followers on Twitter, while Mumsnet tweeted messages of support in the run-up to the day.
All reservists were encouraged to wear their uniform to work last week, as were cadets.
Please tell us what you think about government news on the web by filling in the short survey at Related Links.
Published 2 July 2012