In-depth look at South coast and seas published
A wide-ranging report on the features and activities around the South coast of England and further out to sea has been published.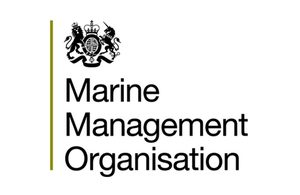 The South Plan Areas Analytical Report (SPAR) 2014 brings together all the key activities and industries using the South marine plan areas – from Folkestone to the River Dart in Devon.
It provides useful facts and figures on everything from environmental status to future industries and coastal tourism. The SPAR aims to identify evidence and issues for the South Inshore and South Offshore marine plan areas to help develop the plans, which will cover a period of 20 years.
This evidence will help generate a vision, objectives and then options for the future of the South coast and seas, and has also been informed by a consultation on the draft version in late 2013, and a number of workshops in the plan areas.
The Marine Management Organisation (MMO) has also published a Seascape Assessment for the South plan areas to take full account of key characteristics, such as heritage landmarks and views from the coast.
Attend our workshops
MMO are holding vision and objective workshops within the South plan area allowing anyone attending to look at the issues identified in the draft South Plan Analytical Report and provide input, comment and feedback on our draft proposals for the vision and objectives.
You can request a place at one of these sessions via Eventbrite. Please click on your choice of location to book your place at a workshop:
Tuesday 15 July – International Lawn Tennis Centre – Eastbourne 10:00 – 15:30
Wednesday 16 July – Solent Conference Centre – Southampton 10:00 – 15:30
Thursday 17 July – The Rembrandt – Weymouth 10:00 – 15:30
Friday 18 July – Ocean Blue – Exmouth 10:00 – 15:30
Places are limited so early booking is advised. MMO will also send workshop information, including a draft vision, out to attendees in advance of the workshop.
Published 26 June 2014