World news story
Improving whistle-blowing systems in the workplace
Costa Rican public officials attended a seminar on international whistle-blowing practices and protections.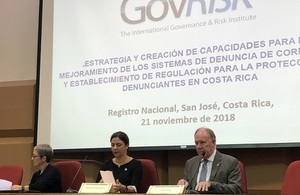 On 21 December, over 50 Costa Rican officials participated in a seminar aimed at improving whistle-blowing systems and establishing regulations to protect whistle-blowers in Costa Rica. The one-day activity explored ways of developing an effective strategy and increased capability within public institutions to provide adequate protection and support for those who denounce corruption in good faith. The activity was financed by the British Embassy in San Jose.
Ambassador Ross Denny, who spoke at the event, reminded attendees that:
Reporting misconduct or malpractice is always a brave act. Whistle-blowers can face intimidation and retaliation that negatively affects their personal and professional lives. As a result, some potential whistle-blowers are reluctant to take the actions necessary to file a complaint. That is why it is so important to have robust legislation that protects the whistle-blower. People should feel safe when they make a report – it is the only way that we can ensure that more people do the right thing and do not allow abuses or look the other way when illegal acts or wrongdoing are carried out.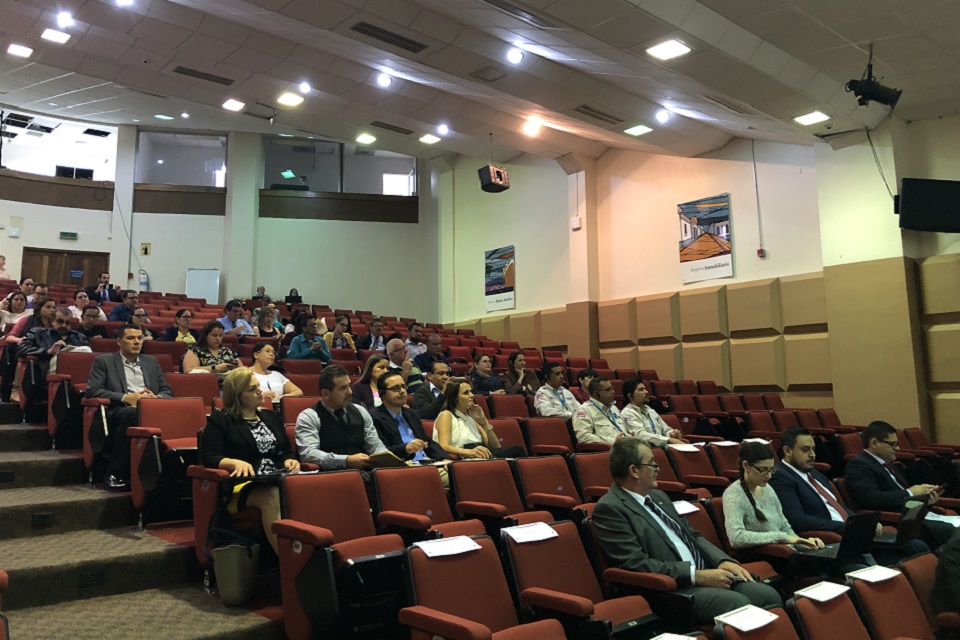 The Minister of Justice and Peace of Costa Rica, Marcia González Aguiluz, in her opening remarks, emphasised the relevance of the event, stating that corruption is a burden that undermines institutions and the rule of law. She said that the seminar was a way for Costa Rica to reinforce its commitment to tackling corruption and to restore citizens' faith in institutions and in the democratic system. She also thanked the Embassy for its assistance and vowed to continue working alongside the British government to eradicate corruption.
The conference, which was organised by the International Governance and Risk Institute (GovRisk), was headed by Anna Myers, Director of the Whistleblowing International Network, an organisation founded by global experts in the area of whistle-blower protection.
Published 7 December 2018