News story
Improving intelligence libraries for streaming data
Case study from Oxford-based 2d3 Ltd who pitched their ideas to industry and investors at the CDE Marketplace on 5 February 2015.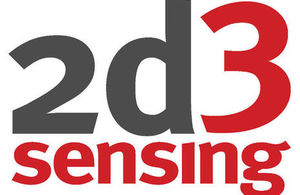 2d3 Ltd has been funded by CDE for a range of projects. Some of these projects have received follow-on funding from MOD or the company has developed the concepts as part of continued product development.
One successful project that received additional funding from MOD looked at how to improve intelligence libraries for streaming data. Conventional intelligence libraries were designed for still imagery and are not able to fully support streaming data, such as motion imagery, which can make searching and exploiting streaming data more difficult. This project is developing an improved multinational interface specification for a specialised streaming data intelligence library, and will deliver a tested prototype implementation of the standard. The additional investment has resulted in a multi-year contract which has allowed 2d3 Ltd to recruit additional staff.
Pete Hughes, General Manager, 2d3 Ltd says:
The funding we have received through CDE, and the associated support we have from the scientific staff of Dstl, has allowed us to show the application of new and novel technology to defence requirements and is allowing us to actively seek to recruit new members of staff.
2d3 Ltd is the UK branch of 2d3 Sensing. The company employs approximately 35 people in the US, and a team of 5 in the UK. It has developed a range of motion imagery software tools, which are in service with UK and US armed forces, and a number of other nations.
Centre for Defence Enterprise
Building R103
Fermi Avenue

Harwell Oxford
Oxfordshire
OX11 0QX
Email cde@dstl.gov.uk
Telephone +44 (0)30 67704236
Alternative number +44 (0)30 67704237
Please email for the quickest response.
Published 5 February 2015
Last updated 10 February 2015
+ show all updates
Pitch presentation slides added.
First published.