News story
Improving energy efficiency at sea: apply for funding
£7.5 million grant funding is now available for businesses to develop ways to improve how energy is managed on marine vessels.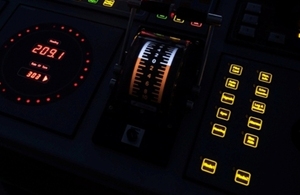 The funding is available via the Managing Energy on Marine Vessels competition, which is part-funded by the Defence Science and Technology Laboratory and run by Innovate UK.
David Elson, Lead Technologist at Innovate UK commented:
Energy efficiency is one of the biggest challenges facing industry today, on land or sea. I hope this competition encourages businesses already working in this area to see the potential for growth in the marine sector and develop new and exciting innovations in the process.
Read about how Innovate UK helped Arcola Energy develop low carbon energy products using hydrogen fuel cells
Published 15 January 2015