Press release
Improvements in A&E and financial performance at Kingston Hospital recognised by regulator
Monitor has closed its investigation into Kingston Hospital NHS Foundation Trust after the trust took action to improve its A&E and financial performance.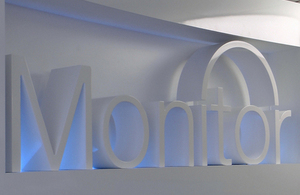 The regulator launched its investigation in June 2015 because patients were waiting too long to receive A&E treatment and to understand what could be done to reduce the deterioration of the trust's finances.
Monitor's investigation found that the trust is working closely with other local NHS organisations to find ways to improve its A&E performance and provide patients in South West London with quality services.
The trust also has a tighter grip on its finances, reducing its predicted end of year deficit from £8.8 million to £6.1 million. It has improved its short and long-term financial planning and developed a recovery plan to ensure that it remains financially sustainable so it can continue to deliver quality care for patients.
Victoria Woodhatch, Deputy Regional Director at Monitor, said:
We are pleased to see the trust is working hard to turn around its finances and reduce waiting times for patients at A&E. These improvements come at a crucial time as the NHS deals with an increased number of patients over the winter period.

We will continue to support the trust to make sure these improvements are lasting and ensure the future sustainability of services on behalf of patients in South West London.
After reviewing the evidence, Monitor has decided to close its investigation without formal regulatory action.
Published 4 December 2015