World news story
Improved UK visa application system launches in Pakistan
As part of a global rollout, 'Access UK' (previously known as the Online Application Service) has launched in Pakistan yesterday, making it easier for customers to apply for a visa to visit the UK.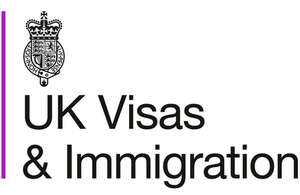 The UK has introduced an improved online application service for individuals wishing to apply for a visa to visit to the United Kingdom (UK).
The UK is committed to making it more convenient, quicker and easier for applicants to apply for UK visas, and the new system offers a more simple and intuitive customer experience. In response to feedback from customers around the world, 'Access UK' will provide a number of benefits for visa applicants:
The application form is shorter, with questions logically ordered based on customer feedback.
The service will be available in a number of languages, including Urdu. However customers will need to supply their answers in English.
The form is dynamic and asks relevant questions based on a customer's previous answers
Customers can review, edit and download their partially completed application at any point before submission
The application fee is displayed in the appropriate currency
Customers can apply, book their Visa Application Centre (VAC) appointment, and pay for the relevant service standard seamlessly.
The service is available on mobile devices, enabling application forms to be completed on smartphones or tablets
The service also offers additional convenience to customers who plan to make a separate application for a Schengen Visa. The system will partially auto-complete a Schengen application form, which is then made available to customers to download and print.
Following the success of Access UK in mainland China, UKVI is rolling out the service globally to customers applying for a Standard Visitor Visa, Visitor (Marriage & Civil Partnership), or Visitor (Permitted Paid Engagement) Visa.
Customers can now use Access UK to apply, book an appointment and pay for their application through the standard, priority or super-priority visa service (where applicable). Over 330,000 applicants have already used Access UK and feedback is really positive.
The service is offered in parallel with Visa4UK. Customers wishing to apply for visa routes not yet supported by Access UK (such as Tier 4 student visas) should continue to use Visa4UK.
You can visit Access UK here
Published 26 May 2016