Important information for users of silver/copper ionisation water treatment systems used for legionella control
Updated 22 January 2013. The Health and Safety Executive has revised the information published below. Please see Important information for users…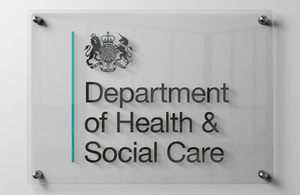 Updated 22 January 2013. The Health and Safety Executive has revised the information published below. Please see Important information for users and suppliers of water treatment systems that use elemental copper for legionella control for the updated information.
The Health and Safety Executive (HSE) have informed the Department of Health that from 1 February 2013 it will be illegal (under the terms of the EU Biocidal Products Directive) to utilise elemental copper as a biocide in water treatment systems or to supply the copper needed for their use.
Organisations have a responsibility to manage the risks from legionella and it is essential that these duties continue to be met and that legionella control is not compromised. The HSE is therefore encouraging users of silver/copper ionisation water treatment systems to contact the manufacturer/maintainer of their system to discuss how to achieve this.
For more information on this issue please see the HSE's website for their statement issued today. To aid organisations that may be affected there will be a list of simple FAQs on their website.
Published 29 November 2012