World news story
Important information for UK Visa Applicants in Armenia
New changes to our service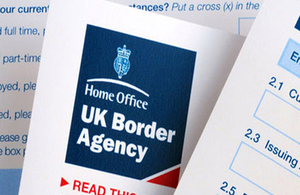 From April 2014 our new commercial partner Teleperformance Ltd will take over the running of our Visa Application Centre in this region. Our Visa Application Centre will move to a new location. All visa applications will continue to be assessed by UK Visas and Immigration staff, as is currently the case.
In addition we are making the following changes to the visa service that we offer, including:
A change of opening hours
User Pays charges. From April 2014, there will be a charge of £59 to use the Visa Application Centre in this region. This will be in addition to the visa fee and will be charged at the point of booking the appointment and will cover the cost of providing the application submission facilities. Your appointment at this Visa Application Centre will not be honoured if this fee is not paid. All applications for a UK visa in Armenia must be completed using the online application system and paid for online in US Dollars before going to the Visa Application Centre to submit biometric data. We will work closely with our Commercial Partners to ensure continuity of service during the transition period.
INTERNATIONAL CONTACT CENTRE SERVICE: A NEW CONTRACT
From April 2014 customers overseas will be able to use our new international contact centre to acquire information about the visa application process.
The new contact centre will provide a better service to our customers as we will introduce industry standard Service Levels to ensure a higher proportion of calls and emails are responded to more quickly. As well as telephone and email contact, customers will also be able to utilise webchat. The service will be offered in many languages. Of course, customers can continue to use our website which from March 2014 will transfer to gov.uk.  
For further information you can visit our official website at http://www.ukba.homeoffice.gov.uk/
Published 19 February 2014
Last updated 4 March 2014
+ show all updates
Added translation
First published.