Featured
The British Embassy holds event to mark the 96th birthday and the Platinum Jubilee of Her Majesty The Queen.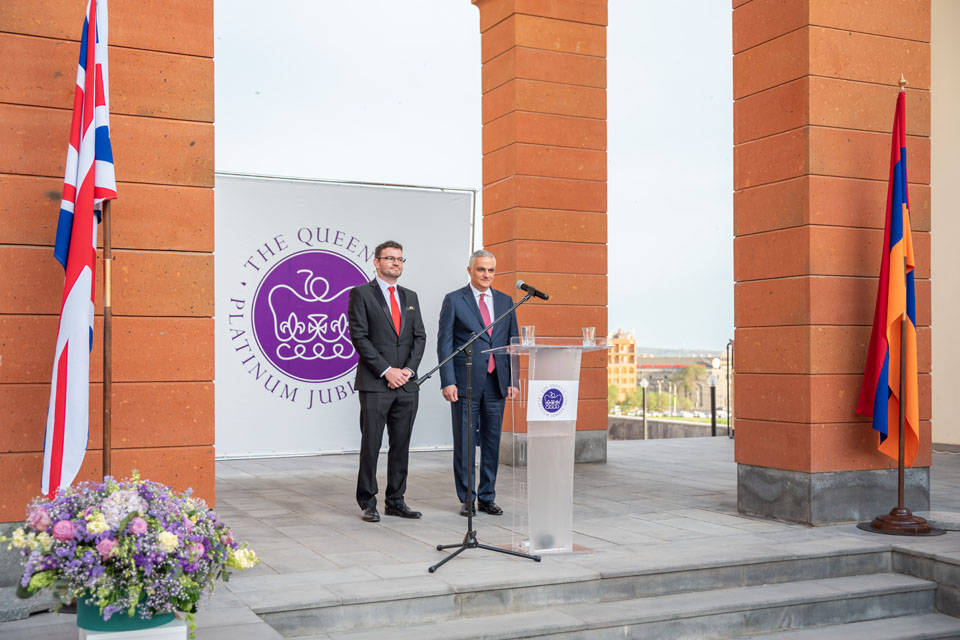 On 12 November, the British Embassy in Yerevan lit up Kamar building in green to mark the conclusion of the COP26 Climate Change Conference.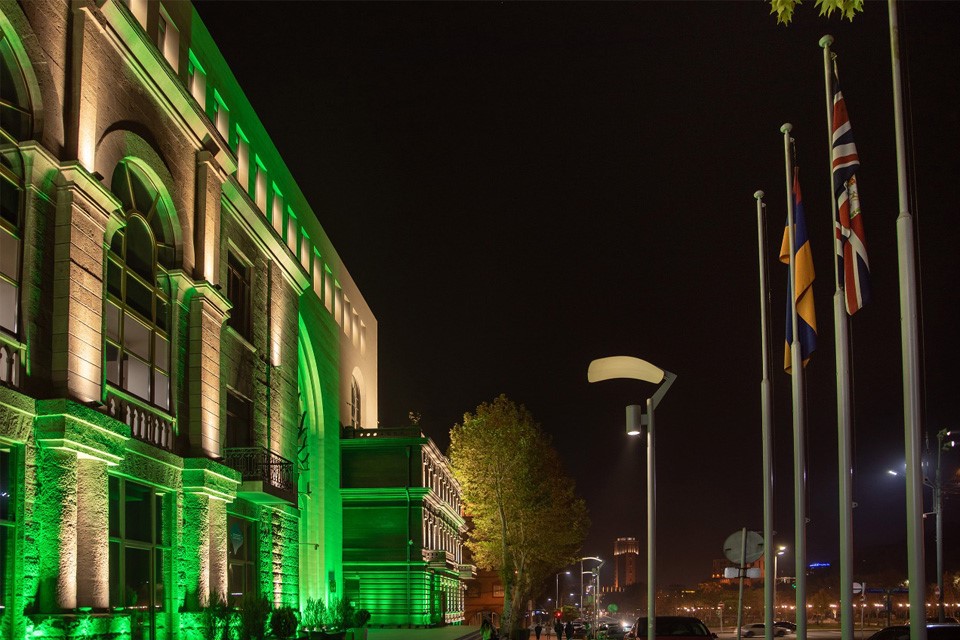 The British Embassy Yerevan in partnership with the CITY College University of York Europe Campus, supports discussions on sustainable supply chains in...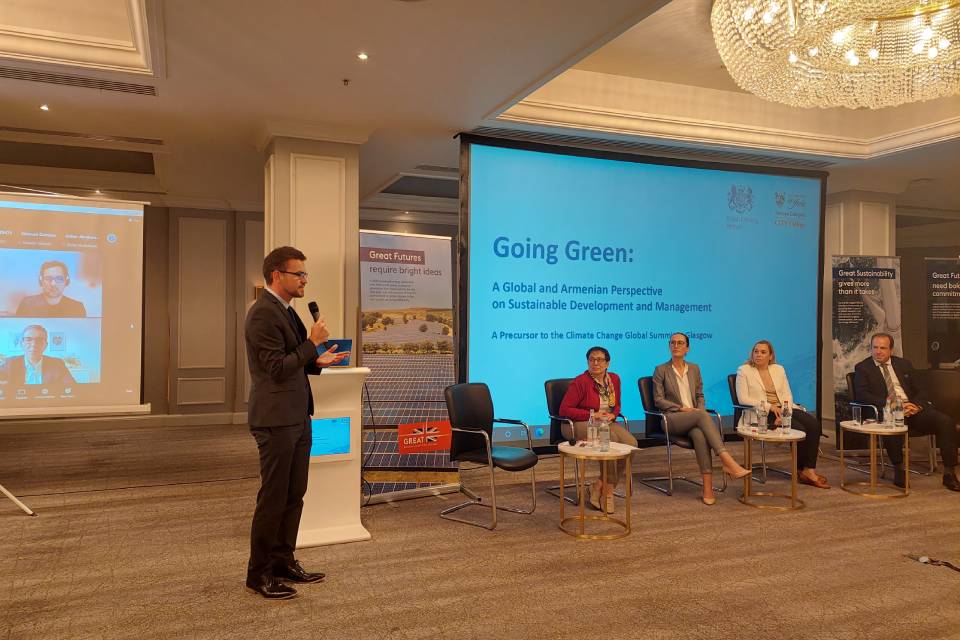 Our mission
We work with the Armenian government and other partners to improve our mutual prosperity and security. We support efforts to overcome regional conflicts and entrench democracy and good governance.
We work to improve human rights and good governance through the various projects we support. We work closely with the Department of Defence Policy to maintain relations between the UK and Armenia on defence matters. We support UK trade and economy, and develop stronger ties with Armenian commercial sectors.
Documents