Important information about UK visa applications in Ukraine
From 30 April all UK visa applications to be paid for online before submitting forms at the visa centre in Kyiv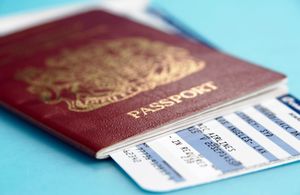 From 30 April 2013 all applications for a UK visa must be completed and paid for using online application system before going to the visa application centre in Kyiv to submit a printed copy of the application form and biometric data (fingerprints and photograph).
On-line payment system will accept payments from web money eWallets and from Visa and MasterCard branded credit and debit cards (including pre-paid cards). Appointments to submit applications at the visa application centre must be booked online when completing the online application form.
The visa application centre in Kyiv will only accept applications from those who have applied and booked an appointment online.
In order to facilitate changes to the on-line application system, Visas4UK will be unavailable in Ukraine between 27 and 29 April 2013. We apologise for any inconvenience that this may cause.
More details - on UKBA Border Agency website
Published 3 April 2013