News story
Immigration statistics released
Statistics were released today on removals and voluntary departures, asylum applications, asylum decisions, applications for citizenship, visas, and the number of Eastern European workers registering to work in the UK.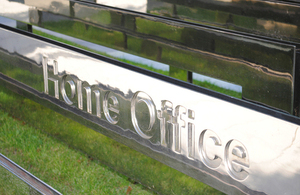 Many of those statistics can be viewed and downloaded from the Home Office Research, Development and Statistics website. Others can be seen on the website of the Office for National Statistics.
'The scale of the challenge'
Immigration Minister Damian Green said, 'These figures illustrate the scale of the immigration challenge facing the new government. It is now our duty to control immigration for the benefit of the UK, and that is what I am determined to do.
'I believe that immigration has been far too high in recent years, which is why we will reduce net migration back down to the levels of the 1990s – to tens of thousands rather than hundreds of thousands.
'Over the coming weeks and months the public will see us tackle this issue head-on by introducing a wide range of new measures to ensure that immigration is properly controlled, including a limit on work permits, actions on marriage and an effective system of regulating the students who come here.'
Published 27 May 2010