Immigration Minister makes flying visit to see small airport border checks
Damian Green visited two regional airports in Hampshire and Surrey to see how the UK's border controls operate at small airports.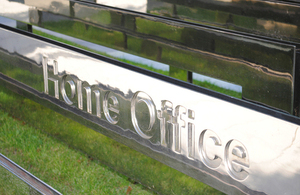 Both Farnborough and Blackbushe airports are used by small aircrafts for private, business or leisure purposes and when these flights operate beyond the UK they need to be checked by Border Force. 
Arrivals
The minister took a tour of Farnborough airport, in Hampshire, and joined Border Force staff to observe the immigration and customs checks that arriving flights must under-go to secure the UK border.
He then travelled to Blackbushe, in Surrey, and met with members of the Aircraft Owners and Pilots Association. The Minister took a tour of the airfield and met with an incoming flight to experience how arriving planes are dealt with from the pilot's perspective.
Damian Green said: 'We are determined to maintain the security of our border - and it is vital that we have effective intervention at small ports. 
'By developing and expanding technology at smaller ports we will be able to provide greater security and more efficient border controls throughout the UK.'
Published 13 April 2012