News story
Immigration minister gives speech to University of Ghana
Students in Ghana have received an update from Immigration Minister Damian Green on major reforms to the UK's immigration system.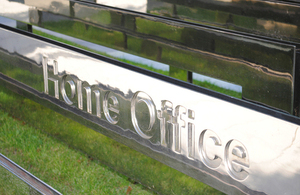 As part of a three-day visit to West Africa, the minister was invited by the University of Ghana's Centre for Migration Studies to address students in Legon, Accra.
He praised the contribution Ghanaians have made to the UK's economic and cultural life and spoke of the benefits well controlled immigration can bring, before explaining how and why the government is reforming - and restoring a sense of fairness to - the immigration system.
Contribution
Mr Green said: "Those who come to the UK to work hard and grow our economy, study at our world-class institutions and strengthen our communities will continue to be welcome.
"But those who want to play the system, those unwilling or unable to make a contribution, will find it more difficult to get to Britain, and more difficult to stay."
Dangers
He also spoke about the dangers faced by West Africans who attempt to enter the UK illegally, often travelling for many weeks through the Sahara desert in the back of trucks; many do not survive.
The minister's visit began with a series of meetings with senior politicians in Nigeria during which, among other issues, he pressed for closer co-operation on the return of Nigerian nationals with no right to be in the UK.
Mr Green also met senior Ghanaian politicians and immigration officials and saw for himself the work of the UK Border Agency to help tackle drug smugglers, visa fraud gangs and people traffickers targeting the UK.
See the full text of the Immigration Minister's speech here
Published 28 September 2011