News story
Immigration Minister Damian Green visits India
Damian Green begins visit to India, to focus on what UK immigration policy means for Indian business, and tackling illegal migration.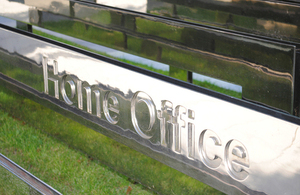 The minister will meet a range of people, including Shri Vayalar Ravi, Minister of Overseas Indian Affairs; Shri Anand Sharma, Minister of Commerce and Industry and Shri Shivraj Patil, Governor of Punjab, as part of the broader consultation process on the UK's immigration policy.
Strengthening relations
Mr Green said: 'When David Cameron came to India at the end of last month, he came with a clear purpose - to take the UK-India relationship to a new level, to make it "stronger, wider, deeper".
'As Britain's minister for immigration, I recognise that I have a key role in taking this new enterprise forward.
'I look forward to using my visit to explain the changes under way in the UK's immigration system and the reasons for them.'
Police cooperation
The immigration minister will also visit Chandigarh where he will thank the Punjab government for its cooperation with the UK on migration.
Find out more
An article written by Damian Green about his visit is available on the British High Commission New Delhi website.
Published 23 August 2010