News story
I'm a civil servant… and I help shape the law
TSol lawyer Sally Defriend, based in Ministry of Justice, speaks about her experience as a government lawyer.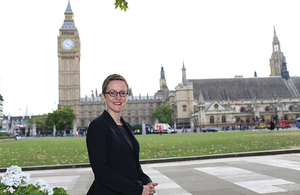 On the civil service blog Sally speaks about her career journey and experiences since being with TSol. She currently works in one of TSol's advisory teams and has advised on Female Genital Mutilation (FGM) and revenge pornography.
"Being a lawyer in the civil service is incomparably different to working in private practice…It's a fascinating job. Hardly a day goes by when I don't hear something on the news that touches on the criminal law and on my work."
You can read the full article here.
Published 17 February 2015