News story
Illegal workers arrested at west London food firm
Ten people have been arrested at a west London food firm for working illegally.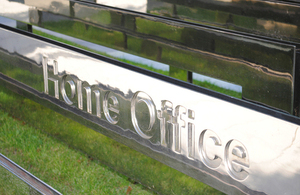 Acting on a tip-off, UK Border Agency officers raided three sites operated by Chhappan Bhog. 
One employee tried to flee the scene, but was caught by officers covering the exits.
Raided for second time
None of the workers had the right to work in the UK and steps are now being taken to remove them from the country.
Chhappan Bhog bosses could also face a fine of up to £100,000 if they are unable to prove they carried out the correct right-to-work checks.
This is the second time the company has been visited by UK Border Agency - the previous raid led to four arrests and a fine.
Nationwide action
The visit was part of planned nationwide action to stop illegal working, sham marriages, bogus colleges and organised immigration crime. 
Immigration minister Damian Green said, 'The government has tasked the UK Border Agency with carrying out an intense period of enforcement activity over the summer. We are determined to make it harder than ever for illegal immigrants to come to the UK.  
'lllegal immigration puts pressure on public services, local communities and legitimate businesses at a time when this country cannot afford it,' he said.
Find out more
If you're not sure what steps you need to take as an employer to avoid employing illegal workers, then visit the employers page on the UK Border Agency website or call the helpline on 0300 123 4699.
If you suspect someone is employing illegal workers at their business, call Crimestoppers on 0800 555 111 (anonymity is assured).
Published 23 July 2010