Illegal workers and benefit abusers targeted
New powers introduced today will make it harder for foreign nationals to work illegally and abuse the benefit system.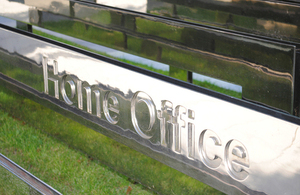 Immigration Minister Damian Green announced the expansion of the Biometric Residence Permits (BRPs) system to help tackle immigration abuse by proving a person's right to work or access services in the UK.
The number of foreign nationals issued with a BRP will double to 400,000 a year. The permits hold a person's fingerprints and photograph on a secure chip. This means a simple and quick check can be made with the information on the chip against an individual's work and benefits entitlements.
The expansion of the system to include refugees and those given the right to live here permanently will mean that all non-European Economic Area nationals applying to remain in the UK for more than six months will now be covered by the compulsory permits.
Deterrent
Damian Green said: 'This will help ensure only those with the right to be here can take a job legally in the UK and enjoy the services to which they are entitled.
'The new measures are a deterrent to all foreign nationals who are looking to exploit the UK for personal gain by breaking the law.'
From June, an online employers checking service for BRPs will enable employers, and later in the year public authorities, to run real-time checks on whether individuals are eligible to work or access services in the UK.
Over the next few months, the Post Office will support the expansion by rolling out a nationwide network of biometric enrolment sites. So far 17 sites already enable foreign nationals to have fingerprints and photographs taken and 87 additional Post Offices will offer the service by mid-April.
The Post Office will also operate a mobile fingerprint enrolment service which can be used by individuals or businesses who want to pay to register biometric information.
Published 27 February 2012