News story
Illegal Romanian migrants sleeping rough cleared from London's Marble Arch
Home Office immigration enforcement officers joined police in a crack down on Romanian rough sleepers near London's Marble Arch.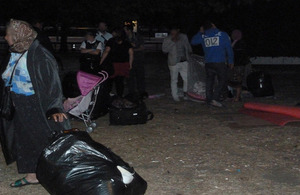 Immigration enforcement officers today (Friday 19 July) assisted with a Metropolitan Police operation targeting a number of rough sleepers living in and around Marble Arch in London.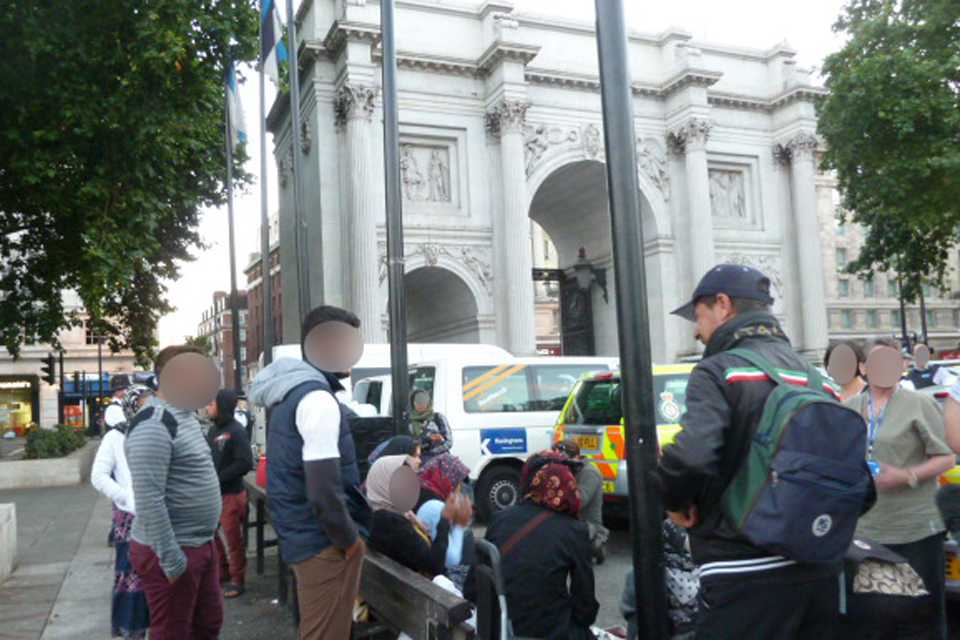 They questioned 63 Romanian nationals, many of whom have indicated that they will return to their home country voluntarily. Approximately 20 have already been placed on flights scheduled to leave airports in the South East this afternoon. The others are still being processed.
Illegal immigration
Paul Wylie, head of Home Office Immigration Enforcement in London, said:
We are involved in numerous operations like this every day in London, tackling illegal immigration, sham marriages and illegal working. By working closely with the Metropolitan Police Service in this way we were able to identify and arrest a number of immigration offenders from Eastern Europe.

Where foreign nationals with no permission to be in the UK refuse to return home voluntarily we will take action to remove them. This includes those from within the European Economic Area who have been in the country for longer than three months and are not working, studying or self-sufficient, as required by EU law.

Last month a similar operation in Hendon, North London, saw the voluntary departure of 19 Romanian nationals with further 24 scheduled to leave in the coming days.
Published 19 July 2013