Illegal immigrants living in 'beds in sheds' arrested in clampdown
Immigration Minister Mark Harper watched the work being done by the UK Border Agency to crack down on the problem of illegal immigrants.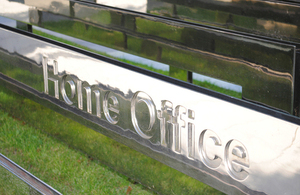 The minister was joined by his colleague, Housing Minister Mark Prisk, as part of a cross government strategy to clampdown on rogue landlords who rent out these buildings illegally.
Acting on intelligence, and with assistance from Ealing Council and the Metropolitan Police Service, officers entered seven properties in Southall, West London, around 6am today.
Rogue landlords often target vulnerable people, placing them in overcrowded or poor quality accommodation. In some places people are living in squalid outbuildings or makeshift accommodation - known as beds in sheds.
Illegal immigrants
Immigration Minister Mark Harper said: 'We are determined to crack down on immigration offenders and anyone found living or working here illegally is liable to being detained and removed. We will help those who wish to leave voluntarily but will enforce the removal of those who refuse.
'Operations like this show our determination to do whatever is necessary, working alongside local authorities and police, to enforce our laws against those who are in the UK illegally.'
Housing Minister Mark Prisk said: 'We're determined to shut down the criminal landlords that run these beds in sheds and exploit some of the most vulnerable people in society.
'Councils facing this problem in their area have a range of powers at their disposal and have been given a share of £1.8million funding to shut these unsafe and illegal outbuildings down. I want to see councils working with organisations like the UK Border Agency and others to tackle this problem once and for all.'
Detained
32 individual tenants were encountered, 17 of whom were illegal immigrants:
Of the 17 illegal immigrants encountered, 16 were detained, with one placed on immigration bail
All were Indian nationals, and included 16 men and one woman
Of the 16 detainees, ten had overstayed their visa, five had entered the UK illegally and one had absconded from immigration reporting restrictions
Anyone who has information about immigration crime should contact Crimestoppers on 0800 555 111. 
Published 7 February 2013