Illegal immigrants found in Dover-bound lorry
Six would-be illegal immigrants have been prevented from entering the country after UK Border Agency officers found them hiding in a lorry.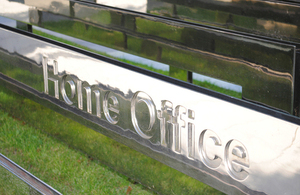 Four men and two women from Vietnam were found in a Polish-registered lorry at Calais port in the early hours of 21 July. 
Officers noticed that the trailer's security cord had been tampered with and sniffer dog Jake was used to search the vehicle.
Police investigation
The stowaways were handed over to the French border police and the vehicle was allowed to continue onto its destination in Dover.
However, the Polish driver and the haulage company now each face a potential fine of up to £2,000 per stowaway if they are unable to prove they took steps to secure the vehicle.
Carole Upshall, the UK Border Agency director for the south and Europe said: 'This incident shows why we base UK Border Agency staff in France - to stop would-be illegal immigrants before they can reach the UK. 
'Our strong presence in French ports like Calais helps protect the whole of the UK from people attempting to enter the country illegally.
'As well as using sniffer dogs, officers also use heartbeat detectors and  carbon dioxide probes and physical searches to find people hiding in  vehicles.'
Keep it locked
A new leaflet aimed at lorry drivers transport freight to and from the UK has been published by the UK Border Agency and the Serious Organised Crime Agency.
It reminds lorry drivers to keep trailer doors locked to help prevent people hiding on their vehicles in order to gain entry to the UK. Find out more on the UK Border Agency website.
Published 1 August 2011