IED Search Teams honoured with new badge
A new Search badge has been created to pay tribute to the brave Service personnel of the High Assurance Search Teams who search for and isolate improvised explosive devices (IEDs) in Afghanistan.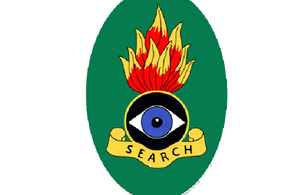 Known for their work with the Explosive Ordnance Disposal (EOD) and Search Task Force (formerly known as the Counter-Improvised Explosive Device Task Force), the Search Teams and their advisors from the Royal Engineers and the Royal Logistic Corps have one of the most dangerous and demanding jobs in Afghanistan.
The Search Teams are out on the ground in Helmand province every day of the year searching for IEDs in the most dangerous areas, which are then removed or destroyed by the EOD operators.
The badge was officially launched this week at Carver Barracks in Wimbish, the home of search specialists 33 Engineer Regiment (EOD) and 101 Engineer Regiment (EOD).
Around 250 soldiers were on parade to receive the badge, all of whom had recently completed tours of Afghanistan or were preparing to deploy.
Oval in design, the badge carries the word 'SEARCH' at its base with an eye and flame above it to represent the Search Teams' work.
The Adjutant General, Lieutenant General Mark Mans, who was himself a Search Advisor in the 1970s, presented the badges.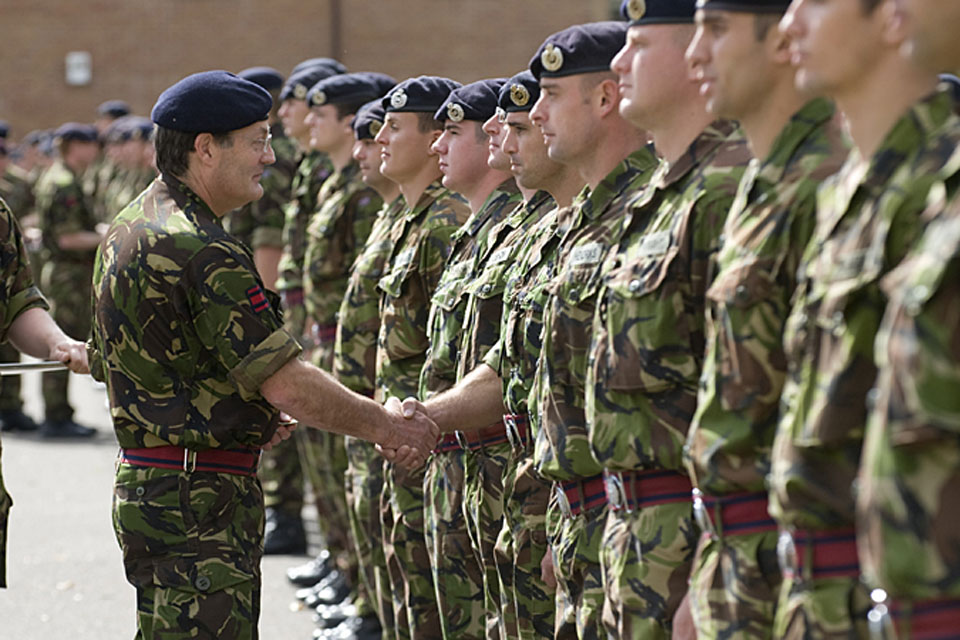 Addressing the parade he said that the soldiers were held in extremely high regard in the Army and across Defence and the badge was a fitting recognition of the work they do.
The Commanding Officer of 8 Force Engineer Brigade, Brigadier Alistair Dickinson, said:
This badge recognises the work of the High Assurance Search Teams and their advisors. To do this all day, every day, for six months demands a certain kind of mettle - a persistent courage. And it is right that their commitment to this dangerous work is recognised.
Over 100 soldiers from 17 Field Squadron (EOD), part of 101 Engineer Regiment (EOD), who are also based at Carver Barracks, are currently deployed in Afghanistan.
Whilst the main focus of the Search Teams' work is in Afghanistan, they can also be called upon to use their skills to search people, vehicles, buildings, routes, maritime vessels and aircraft in the UK.
Published 16 September 2011