Identity crime clampdown will target rogue firms
New laws could soon be introduced to crack down on rogue companies who supply printing equipment to fraudsters who commit identity theft.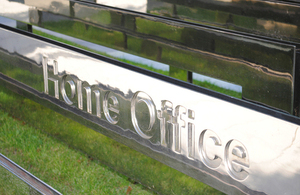 The government has unveiled its plans following a rising trend in illegal identity factories buying specialist equipment to commit identity crime by producing counterfeits of credit cards and government issued documents including passports and driving licences.
Identity crime
It is a trend which is contributing to the £2.7 billion cost of identity crime to the UK each year and helps criminals to enter the country illegally, commit benefit fraud and evade criminal records checks.
The new laws would make it a criminal offence for businesses to supply equipment to fraudsters with intent or without carrying out reasonable checks and could carry a maximum 10-year prison sentence.
A consultation over the proposals has now begun with the specialist printing industry. If proposals are successful, legislation could be introduced later this year.
Identity fraud
Lord Taylor of Holbeach, Minister for Criminal Information, said: 'Identity crime affects us all. Whether it is a cloned credit card or fraudulent passport, organised gangs use specialist equipment to extort money and identities from millions of innocent people each year.
'Not only do the public suffer from billions of pounds worth of fraud each year, but false identity documents also help criminals to avoid the law and safeguard their ill-gotten gains.
'The government has listened to the specialist printing industry and police. Now is the time to clamp down on rogue firms and put robust penalties in place for those who supply specialist equipment to fraudsters.'
Fraud
New laws would build on a current industry-wide voluntary code of conduct which encourages companies to follow good business practice by maintaining records of transactions, profiling customers and not supplying equipment if they doubt the legitimacy of the customer.
The code of conduct was produced by the Metropolitan Police Service (MPS) and industry representatives as part of Project Genesius. Despite 880 referrals and 19 prosecutions since 2007, identity crime is growing and industry representatives and the police have asked for further and more robust action to be taken to tackle rogue companies.
Detective Superintendent Nick Downing, of the MPS's Specialist and Economic Crime Command, said: 'The use of counterfeit identity documents affects us all. Such documents don't just disguise someone's identity but enable other serious crimes to take place.
'Since 2007 the Metropolitan Police have worked closely with the specialist print and stamp industries to prevent the sale of machines and materials that could be used to make the counterfeit documents. Together with industry, we designed a voluntary code of conduct for members to follow.
'Despite the success of this partnership, organised criminal groups are still able to buy specialist equipment from some companies without any questions being asked. This cannot continue. This proposed legislation will prevent the sale of such equipment to criminal groups and give the police the power to take action against those who disregard it.'
The proposed criminal offences would punish those who deliberately or negligently supply specialist printing equipment to fraudsters. This would enable the police and CPS to prosecute suppliers of equipment who do not undertake proper checks to ensure they are not supplying equipment to fraudsters.
Visit: Lord Taylor at Universal Smart Cards on Flickr