Hungary and UK join forces to break down low carbon finance barriers
24 October 2011 A European low carbon finance summit is convened today aimed at overcoming the barriers to green investment in Central and …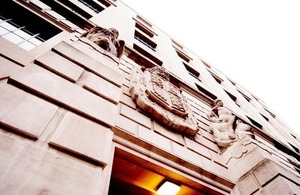 24 October 2011
A European low carbon finance summit is convened today aimed at overcoming the barriers to green investment in Central and Eastern Europe and highlighting the significant commercial opportunities of an ambitious low carbon transition.
The UK and Hungarian Governments have joined forces to bring together key finance experts, business leaders and policy makers to discuss how best to unlock private funding and stimulate investment in low carbon infrastructure, technologies and renewable energy, with a geographic focus on Central and Eastern Europe.
UK Energy and Climate Change Minister Greg Barker said:
"Today's low carbon finance forum - jointly chaired by the UK and Hungary - shows how we want to break down the practical barriers to make investment in green technology a reality in Europe, and can build confidence in Central and Eastern European economies that private sector capital stands ready to invest in low carbon opportunities.
"In the UK, we are putting in place radical reforms designed to create new markets and to attract greater amounts of private investment into the low carbon economy. To succeed, our approach needs to be business and investment friendly and we need to draw upon the unique expertise of the City of London."
Hungarian Minister for National Development Tamas Fellegi said:
"There are unparalleled opportunities and serious reserves in green economy, in Hungary as well as other countries, primarily regarding job creation and the improvement of competitiveness. The Hungarian government's efforts, reflected in the recently approved National Energy Strategy, the changes made in the regulatory environment, and the creation of attractive investment opportunities, are directed towards the establishment of joint development projects with foreign and domestic partners."
Today's event is a joint event between the UK and Hungarian Governments in partnership with the Corporate Leaders Groups facilitated by the University of Cambridge Programme for Sustainability Leadership (CPSL).
It follows last year's Capital Markets Climate Initiative which brought together key players from the City of London with international financiers and policy makers, with the aim of driving green economic investment in emerging economies and identifying how the current barriers to new investment can be dismantled.
Published 24 October 2011