News story
Hundreds to wed on 14 Feb
Around 800 romantic couples are expected to tie the knot in England and Wales this Valentine's Day.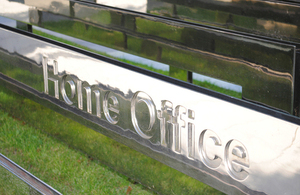 New figures released today by the General Register Office show that approximately 800 couples choose 14 February for their big day each year.
 
Unfortunately for the superstitious, the figures include unlucky in love celebrity couples Kerry Katona and Mark Croft (2007) and Elton John and Renate Blauel (1984).
But Liam Gallagher and Nicole Appleton will have been happily married for three years this Valentine's Day.
Valentine babies
The General Register Office records also show that there are around 1,750 Valentine babies born each year.
Famous UK births include the economist Thomas Malthus (1776), former footballer Kevin Keegan (1955) and actors Sally Gray (1916) and Simon Pegg (1970).
Congratulations to the couples
Registrar General for England and Wales Sarah Rapson said: 'The General Register Office exists to help record the events that matter most in life, like the  birth of a baby, a marriage or civil partnership. 
 
'Congratulations to the 800 couples who are celebrating their weddings and civil partnerships today!'  
 
Budding romantics will welcome measures proposed in the Protections of Freedoms Bill announced last week.
This Bill proposes to remove arcane restrictions on the time that marriages can take place, allowing them to happen at a time that is convenient, rather than just between 8am and 6 pm.
Published 14 February 2011