Human trafficking strategy published
Today's strategy sets out a plan for supporting victims and better intelligence and enforcement in the UK and abroad, to prevent people being trafficked to the UK.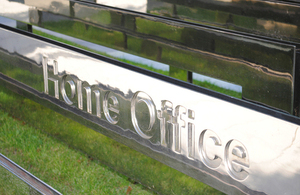 Immigration Minister Damian Green said: 'We are sending a message that the UK is not a soft touch for traffickers.
'We will pursue and disrupt trafficking networks overseas wherever possible to stop them before they ply their trade in the UK, and then bring them to justice.
'These measures along with improved victim care arrangements for adults in England and Wales will ensure that all victims receive care tailored to their specific needs.'
Victim support
The strategy strengthens support for adult victims of human trafficking, making £2 million available to the Salvation Army to set up a special support service in England and Wales to make sure victims have access to the care they need, when they need it.
It also focuses on protecting child victims, outlining closer working with local authorities and strengthening the role the Child Exploitation and Online Protection Agency will play.

Published 19 July 2011