News story
Huhne welcomes business support for 30% emissions cut
Energy and Climate Change Secretary The Rt Hon Chris Huhne MP has today welcomed the call from over 70 European companies for the European Union…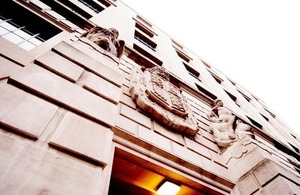 Energy and Climate Change Secretary The Rt Hon Chris Huhne MP has today welcomed the call from over 70 European companies for the European Union to increase its climate ambition and move to a target to reduce greenhouse gas emissions by 30% by 2020 from 1990 levels.
The Rt Hon Chris Huhne MP said:
"More and more businesses now realise that Europe's future prosperity lies in a low carbon economy.
"There is a danger that the current lack of resolve from the EU will put a brake on the growth aspirations of some of Europe's biggest firms.
"Backing from major corporations such as Ikea, Coca Cola and M&S will put greater pressure on the EU to raise its emissions reduction target to 30% and to establish clear incentives for low carbon growth as soon as possible."
The declaration signed up by European companies can be found on the WWF website.
Published 15 June 2011