Press release
Hugo Swire concerned by former Maldives President's return to prison
Hugo Swire has called for judicial independence in the Maldives as former President Nasheed is returned to prison.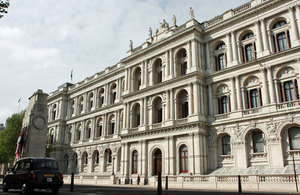 Minister for Asia, Hugo Swire, said:
I am concerned by former President Nasheed's return to prison after a period of house arrest.

The international community has repeatedly made clear its concerns over the conduct of Mr Nasheed's trial, which was not conducted in a transparent or impartial manner or in accordance with due legal process. The Maldivian government must demonstrate true judicial independence in all court cases and appeals in order to restore faith in the Maldives' legal system.

I also continue to encourage genuine political dialogue between all parties and the release of all political prisoners, including former President Nasheed, to help re-establish confidence in democracy in the Maldives.
Further information
Published 24 August 2015