World news story
Huge opportunities in south east Asia's oil and gas sector
New report produced by Frost and Sullivan for UKTI highlights opportunities in south east Asia's oil and gas industry.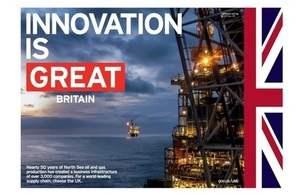 UK Trade and Investment (UKTI) Singapore commissioned Frost and Sullivan to research oil and gas opportunities in south east Asia.
The comprehensive report 'Commercial opportunities for UK businesses in the oil and gas sector in south east Asia' is now available to UK companies. It covers the following topics in upstream, midstream and downstream:
market trends
capital expenditure forecasts
local capacity
main players in the region
regulatory overview
major oil and gas events in the region
independent bodies in south east Asia supporting the sector
Market coverage
The report offers a region-wide perspective as well as market specific detail focussing on:
Burma
Indonesia
Malaysia
Philippines
Singapore
Thailand
Vietnam
Opportunities in south east Asia's oil and gas sector
During the next 5 years the region is expected to become a major centre for activity in the upstream, midstream and downstream oil and gas market. Energy security issues are offering opportunities for UK companies in:
maintaining production from shallow water fields
renewed exploration activities in deep-water fields
development of marginal field and enhanced oil recovery projects
Liquefied Natural Gas (LNG) liquefaction and re-gasification projects
engineering services to expand midstream capacity
downstream capacity expansion
How to obtain a copy of the report
The report is available free of charge to UK companies.
Published 16 July 2015