Press release
HSE board appointments
John Morgan has been appointed to the Health and Safety Executive (HSE) Board, and 2 re-appointments.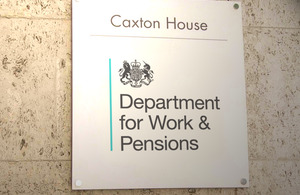 John Morgan has been appointed to the Health and Safety Executive (HSE) Board as a non-executive director. His appointment commenced on 1 May 2013 and will run until 30th April 2016.
The Health and Safety Executive is the national regulator for workplace health and safety. It aims to prevent death, injury and ill health in Great Britain's workplaces.
Mr Morgan has been appointed as one of the Board's employer interest representatives. He said:
Health and Safety performance has been a major focus for me, both as a line manager and a board member. I am committed to improving Health and Safety performance across all British industry. I am delighted to join the board of the HSE and will seek to help provide the best and most effective outcomes for the organisation and its partners.
Judith Hackitt, Chair of the Health and Safety Executive, said:
John has more than three decades' experience at management and Board level in an industry where successfully controlling risks is more than a regulatory requirement – it is integral to staying in business. John's industry experience and the perspective he brings will be an invaluable addition to the Board. We are pleased to be welcoming him to HSE.
Mark Hoban MP, Minster for Employment with responsibility for health and safety, said:
The appointment John Morgan to the HSE Board is very welcome. Based on his experience and knowledge from his long career oil industry, I have no doubt he will make a major contribution to the HSE Board and the continuing reform and modernisation of the health and safety system in Great Britain.
Paul Kenny and Frances Outram have also been reappointed to the HSE Board for a further three years from 1 October 2013 to 30 September 2016 in their respective roles of board member representing employee interests and board member representing employer interests.
More information
The appointments have been made in accordance with the Office of the Commissioner for Public Appointments (OCPA) Code of Practice. All appointments are made on merit and political activity plays no part in the selection process. However, in accordance with the original Nolan recommendations, there is a requirement for appointees' political activity (if any declared) to be made public. John Morgan has not declared any political activities. Paul Kenny has canvassed on behalf of the Labour Party, and spoken on behalf of candidates, in local and national elections. Frances Outram has no political activities.
The HSE Board has nine non-executive director members. Board members receive an annual remuneration of £15,100 for up to 30 days work a year.
Biographical details
John Morgan
John Morgan worked for BP for 30 years until 1997. At the end of this period he was General Manager, North Sea Operations and President BP Exploration (Alaska) Inc. Beyond BP he took on a number of non-executive roles. He was non-executive Chairman of Venture Production plc from 1998 to 2009 and was on the Board of the John Wood Group from 1998 to 2012. He is an accredited mediator and works as a volunteer with the Kent Mediation Service.
Frances Outram
Frances was first appointed to the Board of the HSE in October 2010, following a wide ranging career in the private sector, primarily with Forte Hotels, the Portman Building Society and the SHL Group. Frances has also held a number of public sector non-executive positions since 2000 including at the DVLA, the Royal Bournemouth and Christchurch Hospitals NHS Foundation Trust, and Dorset Healthcare University NHS Foundation Trust. Within HSE, she is a member of the Audit Committee and the Remuneration Committee, and she also chairs HSE's Small Business Trade Association Forum (SBTAF) which comprises close to 100 trade bodies representing small and medium enterprises in all sectors.
Paul Kenny
Paul Kenny was appointed to the HSE Board for a three year term starting 1 October 2010. He spent his early working life at Fuller's brewery in Hammersmith and then as an apprentice gas fitter, prior to working for Hammersmith Council as a park keeper where he first became active in the GMB. In 1979 he started working for the GMB as a full time official and became London Regional Secretary in 199. He was elected General Secretary of the GMB trade union in May 2006, having become Acting General Secretary in June 2005. He served as President of the TUC from 2011- 2012.
Press Office
Caxton House
Tothill Street
London
SW1H 9NA
London Press Office (national media and London area enquiries only – not questions about personal claims) 020 3267 5144
Out-of-hours (journalists only) 076 59 108 883
England and Wales (local media enquiries) 029 20 586 then 097 or 098 or 099
Scotland (local media enquiries) 0131 310 1122
Media enquiries for this press release 0203 267 5137
Follow us on Twitter www.twitter.com/dwppressoffice
Published 9 May 2013