HS2 Phase One safeguarding directions updated
The Government has updated the safeguarding directions to local planning authorities along the phase one route of HS2, the planned high speed rail network.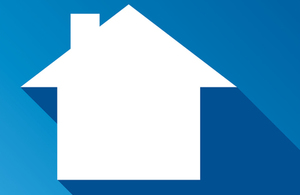 Safeguarding is an established part of the UK planning system and ensures that land identified for major infrastructure is protected from conflicting development.
The update follows a number of changes to the route that were agreed when the House of Commons Select Committee scrutinising the bill considered legislation to build phase one of HS2, between the west midlands and London. HS2 Ltd, the company designing and building Britain's high speed railway, has contacted the residents that are directly affected by the revisions.
The improvements to the route, made public during the Committee process, will mean fewer properties are affected by HS2. These changes include a 1.6 mile extension to the deep-bored tunnel under the Chilterns – preserving almost 30 acres of woodland while reducing the scale and duration of local construction activity.
The new directions also cover the realignment of the route near Lichfield to allow the railway to pass under the A38, the West Coast Main Line and the South Staffordshire Line rather than run over them on viaducts and make two crossings over the Trent and Mersey Canal. There are a range of other smaller changes to the route. As well as protecting the land required for HS2, safeguarding directions trigger statutory compensation arrangements for affected homeowners.
This means that owner-occupiers within safeguarding who qualify can apply to the Government to purchase their property and cover some additional costs. In addition to this statutory compensation, a range of discretionary property schemes are in place that go well beyond what is required by law, these include measures aimed at people affected by HS2 who live outside the safeguarded area.
Press and media enquiries
The press and media enquiries line is for accredited journalists only
Published 18 August 2016