Press release
HRH Prince Michael of Kent attends a civic reception in Coleraine Borough Council
HRH Prince Michael of Kent tonight attended a civic reception at Coleraine Borough Council HQ to highlight opportunities of Digital Causeway initiative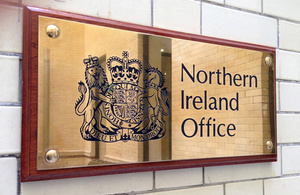 HRH Prince Michael of Kent attended a Civic Reception at Coleraine Borough Council Headquarters to highlight the opportunities associated with the Digital Causeway Initiative. Upon arrival HRH was greeted by The Lord Lieutenant of County Londonderry Mr Denis Desmond CBE, Councillor Sam Cole, Mayor Coleraine Borough Council and Mayoress Mrs Anne Cole.
The purpose of the reception is to showcase current work on the digital economy and provide an opportunity to network with the University of Ulster and key business representatives from the local area.
HRH met Philip Gilliland Sheriff for County Londonderry, Roger Wilson, Chief Executive, Coleraine Borough Council, Professor Deirdre Heenan, Provst, University of Ulster and senior Council officials and representatives from the University of Ulster.
Later HRH listened to a presentation on the Borough of Coleraine and economic development conducted by Mr Wilson and then heard a briefing on the Digital Causeway from the Chair, Telecommunications Engineering, University of Ulster, Professor Gerard Parr followed by a Question and Answer session.
In the Bann Gallery HRH met approximately 100 guests during a light supper. The Mayor spoke a few words of welcome and presented HRH with a gift of a bottle of Bushmills Whiskey. Prior to departure the Mayor also invited HRH to sign the Visitors' Book bringing the engagement to a close.
Published 13 May 2013