News story
How does the minimum wage affect you?
How does the minimum wage affect you? Low Pay Commission visits Essex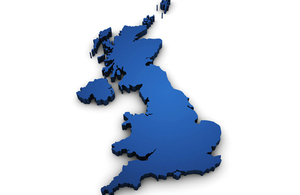 The Low Pay Commission (LPC) whose purpose is to provide advice to the Government on matters relating to all UK wage rates, including the National Living Wage is visiting Essex.
Commissioners David Norgrove and Clare Chapman are meeting a number of organisations in Southend and Grays on 2 and 3 December to hear first - hand what impact the National Minimum Wage is having in this area.
David Norgrove LPC Commissioner said "listening and understanding the impact minimum wage rates have across the nations of the UK and in different business areas is vital to our research and informs our recommendations to the Government.
"We are keen to understand the impact that the minimum wage rates have in Southend and the surrounding area and to meet with those affected".
This is one of a number of visits the Low Pay Commission is making around the UK to gather information on how the minimum wage is operating and the impact it has on businesses and employers. Each visit informs the annual report which is submitted to the Government in Spring 2016.
If you would like further information about our visits programme, or to find out about the latest facts and figures about low pay please get in touch with Roz Hands. Email: rosalind.hands@lowpay.gov.uk Tel 020 7211 8212
The National Minimum Wage for those aged 21 and over is £6.70 per hour. For those aged 18 to 20 the rate is £5.30 per hour. The minimum wage for 16 and 17 year olds is £3.87 an hour. The Apprentice Minimum Wage is £3.30 per hour for those aged under 19 or in the first year of their apprenticeship.
Published 18 November 2015