Press release
Hovercraft pilot jailed for being over alcohol limit
A Hovercraft pilot from the Isle of Wight has been jailed for 8 months after pleading guilty to being over the alcohol limit while on duty.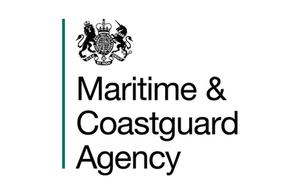 50-year-old Richard Pease fell ill at the controls of a Hovertravel hovercraft heading from Portsmouth to Ryde on 22 June 2014. During the course of the day, a total of 134 passengers had travelled on board the Freedom 90 hovercraft which was under the control of Pease. He had also been unable to get up the ramp at Southsea until a colleague boarded the vessel and took over the controls. No one was injured.
Pease, from Cowes, was later breathalysed and was found to have 96 micrograms of alcohol in 100ml of breath, three times the drink drive limit of 35mg. At a previous hearing Pease pleaded guilty to being a master of a hovercraft having consumed excess alcohol, under the Railways and Transport Safety Act 2003. He was jailed for 8 months.
In sentencing, Judge Susan Evans, said:
You put in jeopardy the safety of your passengers, your crew and other vessels in the Solent. This was a grave dereliction of duty and your actions could have resulted in tragedy.
Neil Cunningham, Maritime and Coastguard Agency Enforcement Officer, said:
The Master of any vessel has a duty of care to their crew and passengers, so to carry out this responsibility whilst under the influence of alcohol is totally irresponsible. Mr Pease was clearly not in any fit state to carry out his duties safely. It is incredibly fortunate that no-one was hurt in this case.

I would like to take this opportunity to praise the quick thinking of a crew member on board the Hovercraft Freedom 90 for safely bringing the craft to a stop in Ryde and also to thank Hovertravel for its cooperation and assistance throughout this investigation.
Notes to Editors For further information please contact the Maritime and Coastguard Agency Press Office on 02380 329401. You can also find us on Twitter @MCA_media
Maritime and Coastguard Agency press office
Press enquiries 020381 72222 (Monday to Friday, 9am-5pm)
Outside these hours, for emergency press enquiries only please dial the above number. You will hear a message giving an out of hours pager number.
Published 14 October 2014