News story
Housing Minister Grant Shapps responds to article in the Daily Mail on the new HomeSwap Direct scheme
Housing Minister Grant Shapps responds to Janet Street Porter article in Daily Mail suggesting that HomeSwap Direct will not be effective. …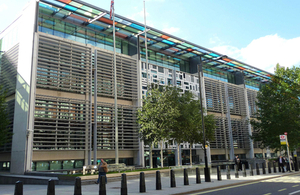 Housing Minister Grant Shapps responds to Janet Street Porter article in Daily Mail suggesting that HomeSwap Direct will not be effective.
Dear Sir
Janet Street Porter has misunderstood some key facts about HomeSwap Direct (Swap homes to find a job? On your bike!, 17 October 2011) - and is clearly one of those people who, crazily, don't want council tenants to have the same life opportunities as everyone else.
Currently there are several mutual exchange schemes, but they don't talk to each other so there are no means of seeing all available properties. Instead, tenants who want to move house have their choices restricted by who their landlord is, and which home swap scheme they have signed up to. HomeSwap Direct will change that, for the first time creating a joined-up national scheme so that tenants can see potential swaps from across the country.
This move will help shake up the lazy consensus that traps people in the social housing system, and means council tenants often don't have the same life opportunities as everyone else. Instead of confining people wanting to move to the back of the queue, it will once and for all put their future in their hands and make the most of the job opportunities that council tenants want to take.
I find it extraordinary that anyone would want to deny council tenants wanting to move, whether for jobs or to be closer to family, the opportunity to do so.
Grant Shapps MP
Published 18 October 2011