Housing Benefit reform: Removal of the spare room subsidy: fact sheet
From 1 April 2013, working age tenants living in social housing and receiving housing benefit will be affected by changes to their benefits.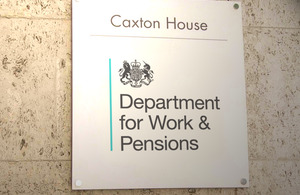 From 1 April 2013, working age tenants living in social housing and receiving housing benefit will be affected by changes to their benefits.
Housing benefit will provide support for the number of bedrooms that a household needs.
This type of support is currently in place for renters in the private sector claiming housing benefit and social renters will now be subject to the same size criteria.
The changes are expected to affect 660,000 claimants.
Claimants can choose whether they want to pay the difference to their rent - on average £14 a week - or if they want to move to more appropriately sized accommodation.
The Government is providing councils with £150m in 2013/14 to help people affected by Housing Benefit reforms.  This includes an extra £25m funding for the under-occupancy measure to help disabled people who live in adapted properties to stay in their homes.
This reform will help to lead to better use of housing stock at a time when:
Nearly one third of working-age social housing tenants on Housing Benefit are living in accommodation too big for their needs
There are approaching 1 million extra bedrooms that are paid for by Housing Benefit
 It is estimated that this measure will save up to half-a-billion pounds a year
There are over 250,000 households living in overcrowded accommodation in the Social Rented Sector in England, who need more space
1.8 million households in England are on the housing waiting list.
Extra support and exceptions
Pensioners
The new rules will only apply to working age claimants.
People over the qualifying age for state pension credit or with a partner over that age will be exempt.
Current mixed aged couples will continue to be exempt.
Temporary accommodation
Homeless people living in certain types of temporary accommodation made available under specified legislation will not be affected.
Supported accommodation
People who receive care, support or supervision from their landlord in supported exempt accommodation will not be affected.
Parents of students
If a student's main residency is their parents' home, then their bedroom will not be considered as spare.
Bereaved families
Where under-occupancy arises due a death we allow a year's grace so that bereaved families have some time to come to terms with their loss and are able to make the right decisions about their finances and size of accommodation.
Foster Carers
Approved foster carers whether or not they have a child placed with them or are between placements will be allowed an extra room, as long as they have fostered a child within the last 12 months or become a registered foster carer within the last 12 months.
Armed forces personnel
Wives or husbands of those serving in the armed forces will be unaffected by these changes.
Parents with adult children in the Armed Forces who continue to live with their parents will continue to be considered as living at home when applying the size criteria whilst away on operational duty.
Disabled People
£25m of the £150m in Discretionary Housing Payments will be specifically targeted at disabled people who live in significantly adapted properties.
Councils have discretion over whether disabled children are eligible for their own bedrooms
Rooms for carers
Bedrooms for live-in carers are not affected. A bedroom is also allowed for an overnight carer.
Housing Benefit reform: under-occupancy fact sheet
Published 27 February 2013