Press release
Householders and businesses in N. Scotland to save £50 million on energy bills
Hydro Benefit Replacement Scheme to save North of Scotland £50 million a year on their energy bills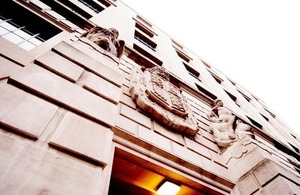 Householders and businesses in the North of Scotland are set to save a total of £50 million a year on their energy bills after the Government retains a scheme to help with electricity distribution costs.
The Hydro Benefit Replacement Scheme offers protection from the significantly higher distribution costs faced by electricity users in the far north of the country, when compared with other parts of the UK.
The Government's decision comes after a public call for comments on the scheme, which will provide a £36 reduction on an average electricity bill to the 690,000 domestic consumers in the North of Scotland.
The 70,000 non-domestic consumers in the region will benefit from the remaining £25 million worth of reductions.
The cost of the scheme is paid for by all domestic and non-domestic consumers across Great Britain, costing the average household less than £1 a year.
Energy Secretary Edward Davey said:
"I'm delighted we've managed to keep this important support for households and businesses in the North of Scotland.
"The beautiful but sparsely populated and rugged expanse of Northern Scotland means maintaining the electricity network costs much more than other parts of the UK and it is not fair that people from the area should have to shoulder the costs of this.
"Thanks to the size of the British energy market we have been able to spread that cost. It is another example of how Scotland benefits from being an integral part of a larger British market."
The Secretary of State for Scotland, Michael Moore said:
"Today's announcement is good news for the North of Scotland. It underlines that the UK Government is not only securing large investments in the flourishing Scottish energy industry but we are ensuring that Scottish consumers and businesses in places like Thurso, Ullapool and Wick are benefiting from spreading the costs of electricity bills across the whole of Britain's large energy market."
Notes for editors
The Government is also retaining a second scheme - the Common Tariff Obligation – which prohibits suppliers from charging comparable domestic consumers different prices on the basis of their location in the North of Scotland.
There is a legal requirement for Government to review the Hydro Benefit Replacement Scheme every three years. There is a Ministerial commitment to review the Common Tariff Obligation at the same time.
Published 19 August 2013