Government response
House prices
Housing Minister Kris Hopkins responds to today's (17 June 2014) House Price Index published by the Office for National Statistics.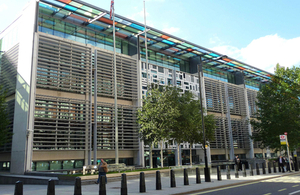 Housing Minister Kris Hopkins said:
Mortgage lending and loan-to-value ratios on new lending remain below historic averages - in fact, relative to earnings, median house prices across England are around the same level as in 2005.

But we're determined to get Britain building and help people who work hard and want to get on the property ladder to do so, which is why we've introduced Help to Buy, which helps people buy a home with a fraction of the deposit they would normally require. Over the past year over 27,000 people have become homeowners through this scheme - about 4% of all mortgage completions.

Leading developers are building more as a direct result of the scheme, with housebuilding now at its highest level since 2007 - but we want to go further. That's why we're introducing new measures that will help unlock development on enough unused, previously developed brownfield land for up to 200,000 permissions for new homes by 2020.
Published 17 June 2014