Home Secretary makes statement after suspect package discovered
The UK is working closely with international colleagues after a suspect package was discovered at East Midlands airport.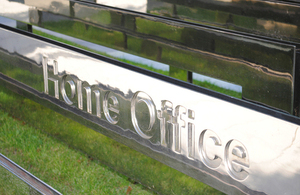 The Home Secretary said: 'Safety and security of the UK remains my number one priority.  We are working closely with our international colleagues and will continue to do so.
'A suspect package was discovered during a search of a cargo flight at East Midlands airport. This is currently being examined.
'The package originated in Yemen and was addressed to a destination in the US.
'At this stage there is nothing to suggest that any location in the UK was being targeted.
'We are urgently considering what steps need to be put in place regarding security of freight originating from Yemen. For security reasons there are currently no direct flights from Yemen to the UK.'
Published 29 October 2010