News story
Home Secretary condemns Tottenham violence
Theresa May has voiced her support for Metropolitan Police officers who dealt with violence in London last night.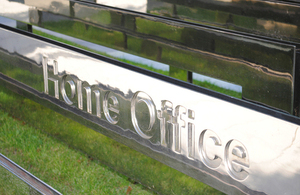 She said: 'I condemn utterly the violence in Tottenham last night.
'Such disregard for public safety and property will not be tolerated, and the Metropolitan Police have my full support in restoring order.
'I want to pay tribute to the officers who put themselves in harm's way.'

Published 7 August 2011