Home Secretary chairs gangs meeting
The Home Secretary hosts a meeting of cabinet ministers and senior police officers to discuss the government response to gang violence.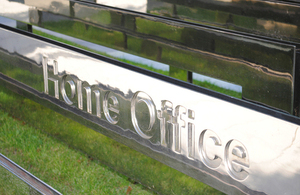 Speaking after the meeting, Theresa May said: 'Communities across the country have had to live with the problem of gang violence for too long. I have today chaired a meeting attended by Cabinet colleagues and senior police officers about our work to combat gangs.
'We have agreed to urgently assess the extent of the gang problem in UK, look at what works in tackling gangs, and how we can spread best practice. There is good work already underway in some parts of the UK. We need to learn from this.'
She added that 'there are no quick fixes' to this problem, but that the government is committed to dealing with it. 
'We must approach this from every angle,' she said, 'be it in our schools, in our communities and considering what it means for jobs and benefits. I will be reporting back to the Prime Minister and Parliament in October. We are all clear this is a problem we must deal with.'
Gang injunctions
In a speech to Parliament last week, the Home Secretary explained that tougher action will be taken to tackle gang culture in the UK.
Gang injunctions - a police power which sees tough sanctions being imposed on individuals - will be introduced for people who are under the age of eighteen.
This power already applies to adult gang members.
Mrs May told MPs that six per cent of young people are thought to be in involved in such criminal behaviour.
Published 15 August 2011