Home Secretary celebrates women in business
Home Secretary, Theresa May delivered a speech at the annual NatWest everywoman Awards held at The Dorchester Hotel.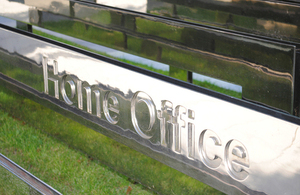 The awards recognise the important role women play and highlights the diverse range of business that women own.
The awards were attended by leading entrepreneurs, women from a range of industries and senior executives from organisations, both public and private, who support the advancement of women in business.
Speaking at the event, Home Secretary Theresa May said:
"This government is creating more opportunites for women to achieve their full potential.
"I recently announced new funding for a mentoring scheme for those who want to start or grow their own business. The government has also pledged £2million to support women's rural enterprise as well as establishing a Women's Business Council, to advise on what more we can do to maximise women's contribution to future economic growth."
Cath Kidston, Chrissie Rucker MBE (The WhiteCompany), Perween Warsi CBE (S and A Foods) and Dame Mary Perkins (Specsavers) were joined by Emma Forbes and Moira Stuart OBE in applauding Britain's entrepreneurial success.
The full list of winners and finalists are available here.
The government recently announced new support for women's enterprise - funding will provide 5,000 mentors for new and existing female entrepreneurs. A Women's Business Council will be established to provide advice to government on what it can do to maximise women's contribution to future economic growth.
Published 8 December 2011